Welcome to BirdForum.
BirdForum is the net's largest birding community, dedicated to wild birds and birding, and is absolutely FREE! You are most welcome to
register
for an account, which allows you to take part in lively discussions in the forum, post your pictures in the gallery and more.
» Number of reviews : 4 - viewing 10 Per Page
Last Review Posted

by GYRob - posted: Sat September 8, 2007 8:46am

[ Post a Review ]


Views: 18937


Well i have had my mk3 for 3 weeks, at first using it on genral type shots i was very pleased 1 shot was great and never missed and a few trys with A1Servo gave some stunning shots too . Then i took it to and airfield to catch some jets landing ,it was a clear blue sky and the sun just right for were i was takeing the shots ( behind me ) Many of the shots using A1 SERVO just were not sharp at all even though the jet was very large in the frame when i first started to aquire focus. i tried single point and all points but that made little or no diffrence. my shutter speed was 1/4000 sec lens was a 500f4isL . I took a cd of the shots to the camera shop and he agreed the camera should have got the shots with ease. the camera and CD are on there way to canon for them to look at. as this camera is supose to have the best AF system going and thats the main reson for getting it i rate it as poor . Rob.

Rating: 1
Product Details: "Eos 1D MkIII" by Andy Bright - posted: Fri June 8, 2007 - Rating:
8.20
Last Review Posted

by GYRob - posted: Sat May 20, 2006 10:17am

[ Post a Review ]


Views: 11389


For a 300mm with IS this lens is really good and works well with a 1.4tc although the af is slower and a slight fall off in sharpness is aparent that said this combo can give very good results and moreso at the lower shutter speed that IS alows therefor i would rate this higher than the 400f5.6L because of the UK weather and the gray days we get, if you live were its bright the 400f5.6 may well be the better choice for birding as its sharper. Rob.

Rating: 9
Product Details: "EF 300/4 IS" by mp3support@wi.r - posted: Tue April 20, 2004 - Rating:
9.40
Last Review Posted

by GYRob - posted: Sat May 20, 2006 9:52am

[ Post a Review ]


Views: 82536


This is one of canons great lower price L tele\'s. its sharp wide open and the af is very fast indeed very light and a great birding lens . here in the UK we dont get that many bright sunny days so f5.6 is a little slow given you need a fast shutter speed to avoied camera shake but it can make super shot\'s. being able to up the iso on digital cameras helps here. its sharper than the 300f4isL not lots but just enough to show. Rob

Rating: 8
Product Details: "EF 400mm f5.6 L USM" by Andy Bright - posted: Mon October 24, 2005 - Rating:
9.46
Last Review Posted

by GYRob - posted: Sat May 20, 2006 5:38am

[ Post a Review ]


Views: 24446


i have had this lens now for around 3 months and one thing iv noticed is that it makes you want to take more photo\\\'s simply becasue it bring\\\'s those shot to you that other smaller lenses dont alow, the end result of this is that you end up with some rather nice photos and thats what it\\\'s all about. i use it mostly hand held for birds in flight and fast single seat jets and can hold it up to my eye for around 35 seconds then the weight takes over and it has to be put down for a little while then up to the eye and start again this is not a problem and one gets use to working this way and your not tied to a tripod /monopod . it stands up well on the lens hood so is always ready to be picked up for a shot . if you have the money it will get you thoes shots you see in books a very nice lens. Rob.

Rating: 10
Product Details: "EF 500mm f4 IS L USM" by Andy Bright - posted: Sun October 23, 2005 - Rating:
10.00
Powered by: ReviewPost PHP vB3 Enhanced
Copyright 2006 All Enthusiast, Inc.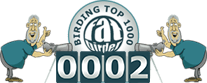 Search the net with ask.com