Welcome to BirdForum.
BirdForum is the net's largest birding community, dedicated to wild birds and birding, and is absolutely FREE! You are most welcome to
register
for an account, which allows you to take part in lively discussions in the forum, post your pictures in the gallery and more.
» Number of reviews : 2 - viewing 10 Per Page
Last Review Posted

by TheBirdGarden - posted: Mon March 8, 2010 1:38pm

[ Post a Review ]


Views: 15114


I bought this because as Hama states it is a universal cable release to decrease the amount of shake happening to make your images sharper. This release is meant for compact digital cameras. But does it work? The short answer No. Even though the idea is good the strap is rather monstrous and gets in the way of the cameras setting buttons. Also on one of the cameras it got in the way of the zoom. It is also fiddly to find the exact admired place. It being a strap it is constantly sliding. Another thing with this is its built. As soon as i bought this it failed to act as a shutter release for my Digiscoping kit. So I left it on the table and as my table is constantly in use it gets moved to the other side of the table. Four times I moved it parts of it fell off, Why? because unlike a permanent fixture all the pieces are screw on and cannot be tighten but just be placed. This is bad in the sense as if you took it out on the field i would guarantee you will loose a part of the product. I so wanted this product to work and because of that i already ignored already bad reviews on this product but believe me. Hama usually build suitable equipment at cheap prices but this was £15 that I will never get back.

Rating: 4
Product Details: "Cable Release" by TheBirdGarden - posted: Mon March 8, 2010 - Rating:
5.00
Last Review Posted

by TheBirdGarden - posted: Sun March 7, 2010 2:51pm

[ Post a Review ]


Views: 15817


I would recommend this scope to anyone who is interested in the art of Digiscoping. Not only is it a cheap and probably the cheapest scope you can get considering the objective diameter but it is of quality built. Obviously you are not going to get top of the line images from this scope but I would say it would be a recommended buy for a beginner. Considering the price the images it produces may match more expensive scopes that are not made from ED etc. If you do not have the money and not sure if Digiscoping would be for you then this scope will answer your question and if Digscoping is not for you then the money wasted could of been worse. The only problem i really have with this scope is the zoom function. It covers the whole eyepiece so attaching a T-Mount adapter onto this scope would mean you will not be able to zoom, the zoom is usually not recommended in Digiscoping anyway

Rating: 8
Product Details: "CSP80" by TheBirdGarden - posted: Sun March 7, 2010 - Rating:
8.00
Powered by: ReviewPost PHP vB3 Enhanced
Copyright 2006 All Enthusiast, Inc.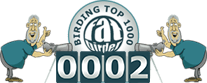 Search the net with ask.com