Welcome to BirdForum.
BirdForum is the net's largest birding community, dedicated to wild birds and birding, and is absolutely FREE! You are most welcome to
register
for an account, which allows you to take part in lively discussions in the forum, post your pictures in the gallery and more.
Products
Views
Rating
Date
Reviews
Canon 1D MkIV
posted by Richard Witham

The Canon EOS-1D Mark IV features a newly developed 16.1-megapixel APS-H size (27.9 x 18.6 mm) CMOS sensor and Dual DIGIC 4, comprising two high-performance DIGIC 4 image proc ...

10594

9.33

Fri January 28, 2011 4:54am

3 reviews
Canon Eos 1D MkIII
posted by Andy Bright

10.1 Megapixel CMOS sensor 10 fps continuous shooting for up to 110 shots in a single burst Dual DiG!C III image processors. ISO 100-3200 (L:50, H:6400) 14 bit ...

18942

8.20

Fri June 8, 2007 8:49am

7 reviews
Canon EOS 1D MkIIN
posted by Andy Bright

World's fastest digital SLR*: 8.5 fps for up to 48 full-resolution JPEGs in a burst. 8.2 Megapixel CMOS Sensor with a convenient .3x lens conversion factor, combined with D ...

17704

10.00

Thu December 14, 2006 6:11am

2 reviews
Canon 1Ds Mark II
posted by Andy Bright

16.7 Megapixel, Full Frame CMOS Sensor with DIGIC II Image Processor Power Source: AC Input, Nickel Metal Hydride (NiMH) Battery, Rechargeable Battery General Features: ...

9423

7.75

Mon October 17, 2005 3:06pm

4 reviews
Canon 1Ds
posted by Andy Bright

Sensor: CMOS - 11.4 Million pixels Image Size: 4064 x 2704 pixels Lens: Takes all Canon EF lenses Focus: TTL-AREA-SIR with Area AF CMOS sensor Exposure: Auto/Program/AP/ ...

7620

10.00

Sun October 26, 2003 6:27am

1 reviews
Powered by: ReviewPost PHP vB3 Enhanced
Copyright 2006 All Enthusiast, Inc.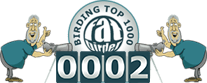 Search the net with ask.com