Welcome to BirdForum.
BirdForum is the net's largest birding community, dedicated to wild birds and birding, and is absolutely FREE! You are most welcome to
register
for an account, which allows you to take part in lively discussions in the forum, post your pictures in the gallery and more.
Products
Views
Rating
Date
Reviews
Gitzo G2380
posted by kwikstaart

Already tested the best by Twentse Vogelwerkgroep I hadf the opportunity to buy a used one via a website. When I received it, it looked brand new. This head is easy to use and ...

11418

8.00

Sun December 13, 2009 2:58pm

1 reviews
Giottos VH6011 Mini Video Head & Carbon Fibre Tripod MTL 8261B
posted by Paul Hackett

A Review of the New Giottos Mini Video Head & CF Tripod By Paul Hackett Description VH6011 Mini Video Head – Weighs in at 0.6kg, Height is 10cm and has a max weight ...

11617

None

Fri August 14, 2009 3:15am

No reviews

Gitzo 1380
posted by Andy Bright

Separate pan and tilt, with separate pan and tilt lock Variable fluid drag control for smooth and repeatable movement Quick release sliding camera plate with a safety rele ...

12006

None

Sun October 26, 2003 9:46am

No reviews

Manfrotto/Bogen 501
posted by Andy Bright

Maximum Load Capacity: 6.0 kg (13.3 lbs) Head Height: 11 cm (4.2 inches) Pan: 360° Pan Drag: 1 step plus variable Teflon friction Independent Pan Lock: Yes Pan Handl ...

15202

9.00

Sun October 26, 2003 9:24am

2 reviews
Powered by: ReviewPost PHP vB3 Enhanced
Copyright 2006 All Enthusiast, Inc.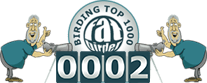 Search the net with ask.com