Welcome to BirdForum.
BirdForum is the net's largest birding community, dedicated to wild birds and birding, and is absolutely FREE! You are most welcome to
register
for an account, which allows you to take part in lively discussions in the forum, post your pictures in the gallery and more.
Products
Views
Rating
Date
Reviews
Burris Burris Montana 8x32
posted by Samandag

Burris Optics has it's home in Greeley, Colorado, USA, and is a subsidiary of the pan-global Italian/American arms manufacturer Beretta. Beretta is the oldest maker of wea ...

540

8.00

Sun November 17, 2013 12:43pm

1 reviews
Swarovski Swarovision EL 8x32
posted by Sancho

Incredibly bright and sharp, across the generously wide FOV. No hint of what has come to be known as 'Rolling Ball'. A tiny amount of pincushion compared to it's 8.5x42 siblin ...

1256

None

Sun July 8, 2012 4:53pm

No reviews

Visionary Binoculars Wetland 8x42
posted by Philsail1

Visionary Wetland 8x42 Roof Prism Binoculars. I recently bought a pair of these 8x42 roof prism binoculars for bird watching at my local nature reserve, and have found the ...

3657

None

Wed June 6, 2012 1:51am

No reviews

Gitzo GT5541LS
posted by Andy Bright

Recommended for medium and large format or DSLRs with 400 mm and longer lenses. attachment: 3/8'' screw attachment type bubble spirit level (no.): 1 number center colu ...

14966

10.00

Wed July 8, 2009 1:58pm

1 reviews
Bogen/Manfrotto 3021BN
posted by PaulAndAPentax

The 3021BN is one of the most versatile and popular tripods in the Manfrotto range. This renewed version is lightweight and portable enough to take in the field, yet strong en ...

19565

9.40

Thu November 22, 2007 10:21am

5 reviews
Manfrotto - Bogen 055 Magfibre MF3 & MF4
posted by Andy Bright

Specifically designed for extreme outdoor assignments, this tripod uses the same construction as the 055PRO but uses different materials for the legs and all metal parts. ...

18383

9.00

Mon October 24, 2005 5:59am

1 reviews
Powered by: ReviewPost PHP vB3 Enhanced
Copyright 2006 All Enthusiast, Inc.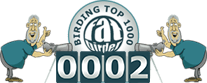 Search the net with ask.com