Welcome to BirdForum.
BirdForum is the net's largest birding community, dedicated to wild birds and birding, and is absolutely FREE! You are most welcome to
register
for an account, which allows you to take part in lively discussions in the forum, post your pictures in the gallery and more.
Recent Products - SLR Cameras, Digital & Film
Outdoor Photography Gear Ltd Neoprene Lens Covers
Gronk08
Nikon AF-S VR 70-300/4.5-5.6G
Tord S Eriksson
Nikkor. Nikkor 55-300mm 1;4.5-5.6GED. DX VR
johnny boy
Nikon V1
Tord S Eriksson
MrJanGear Spitsbergen photo rucksack
hilgertom
GEM GEMSLRLPB01
Gronk08
Nikon D3S
CactusD
Canon 550D
xmesox
Canon 1D MkIV
Richard Witham
Hahnel Giga T Pro 2.4GHz Wireless Timer Remote
Huntso
Canon EOS 50D 15.1MP Digital SLR Camera Body
Ken Billington
Canon EF 100mm f/2.8 USM Macro Lens
Ken Billington
Category
Products
Reviews
Last Review Posted
Last Product Upload

44

233

Sun September 15, 2013 5:13am
by evan47

Sun June 23, 2013 5:01pm
by Mickw

SLR Accessories (1 viewing)


Flashguns, Remotes, Motordrives, Battery packs and more

14

26

Sat October 26, 2013 6:15am
by stevo

Tue March 12, 2013 8:13am
by Gronk08

4

12
| | | | | | |
| --- | --- | --- | --- | --- | --- |
| | Products | Views | Rating | Date | Reviews |
Powered by: ReviewPost PHP vB3 Enhanced
Copyright 2006 All Enthusiast, Inc.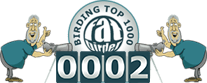 Search the net with ask.com