Welcome to BirdForum.
BirdForum is the net's largest birding community, dedicated to wild birds and birding, and is absolutely FREE! You are most welcome to
register
for an account, which allows you to take part in lively discussions in the forum, post your pictures in the gallery and more.
Recent Products - SLR Accessories
Outdoor Photography Gear Ltd Neoprene Lens Covers
Gronk08
Hahnel Giga T Pro 2.4GHz Wireless Timer Remote
Huntso
Wildlife Watching Supplies Neoprene lens cover
postcardcv
Canon 2x EF II Teleconverter
Andy Bright
Nikon TC-14E
Andy Bright
Canon BG-E2 Battery Grip for EOS 20D
TwoBoy
Canon 1.4x II Extender
TwoBoy
Nikon TC-17E II AF-S, AF-I Teleconverter
Andy Bright
Kenko Pro300 Teleconverters
Andy Bright
Canon BG-E1 Battery Pack/ Portrait Grip
Andy Bright
Canon BG-ED3
Andy Bright
Products
Views
Rating
Date
Reviews
Kenko Pro300 Teleconverters
posted by Andy Bright

High quality teleconverters to fit various slr mounts. Full AF linking with most AF lenses. Highest quality Hoya glass. Available in 3 sizes, 1.4x 2x and 3x.

66975

8.33

Sun May 9, 2004 10:41am

9 reviews
Powered by: ReviewPost PHP vB3 Enhanced
Copyright 2006 All Enthusiast, Inc.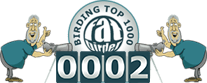 Search the net with ask.com