Welcome to BirdForum.
BirdForum is the net's largest birding community, dedicated to wild birds and birding, and is absolutely FREE! You are most welcome to
register
for an account, which allows you to take part in lively discussions in the forum, post your pictures in the gallery and more.
>
| | |
| --- | --- |
| OlivonOptics Resolute 55mm Angled Spotting Scope | |

| | | |
| --- | --- | --- |
| Reviews | Views | Date of last review |
| 2 | 15530 | Tue May 30, 2006 |

| | | |
| --- | --- | --- |
| Recommended By | Average Price | Average Rating |
| 100% of reviewers | $144.50 | 9.5 |



Description:

This model of the Resolute 55mm spotting scope uses a angled eyepiece setting. Bird watchers and hunters alike may choose the Resolute 55mm due to its light-weight, convenience to transport, and spotting range to cost ratio.

Spotting Scope Specifications:
- 55mm objective
- angled eyepiece setting
- field at 1000m: 30m-14m
- aperture field: 30-43 degrees
- exit pupil: D4.4~D1.5
- eye relief: 16-33
- focal length of scope: 380mm
- focal length of eyepiece: 7-21
- magnification: 18-54x
- multi-coated lenses
- spray water proof
- soft carry case with shoulder straps

Tabletop Tripod Specifications:
- exceedingly sturdy
- smooth 360 degree horizontal motion
- coarse and fine adjustments in altitude
- central column adjustable in height (approx. 10cm)
- standardize ¼" thread, can mount other items on tripod such as a camera, another spotting scope, binocular, and so on

Want to see more detail, look at
http://www.olivonoptics.com/index.as...&ProdID=57

Keywords:

spotting scope sea land bird watching angled eyepiece light-weight
Author
kagemusha
Registered User

Registered: December 2005
Location: Here
Posts: 5

| | |
| --- | --- |
| Review Date: Fri December 30, 2005 | Would you recommend the product? Yes | Price you paid?: $144.00 | Rating: 9 |




| | |
| --- | --- |
| Pros: | compact, nice looking, easily adjustable focuser |
| Cons: | no eyepiece cap |


Manufacturer -Distributor Review
First off, I`m just beginning my hobby into digiscoping. I do quite a few digital photography for my work and for personal use, and recently I had the chance to try out the T55 from Olivon (they asked me for an unbiased review). I`m not quite sure if paying $108 justifies this scope, but I am guessing that it`s a reasonable price to pay.

I got the straight eyepiece setting version of the scope. What I like about it is the look. It`s quite sleek for the little fellow. It came with a mini table tripod which is perfect if I want to set it on the hood of my car or some sort of boulder-arrangement or ledge. The shoe isn`t removable which is fine, and connects perfectly with the tripod which has a wheel locking mechanism. Mind you, I don`t know the correct terms, so please excuse my newbie-ish words.

One of the things I don`t like about the tripod is that the legs though adjustable, do not have a lock. I`m guessing that doesn`t really matter. The second thing I don`t like about the tripod is the adjustment for the central column. For a first time user, it`s not very intuitive. It took me awhile to get use to it.

Back on the spotting scope; aside from the eyepiece not having a protection cap for the viewing end, there isn`t anything not to like about it. However, maybe I should have gotten the angled eyepiece setting instead.

I didn`t give this scope a 10 because I don`t believe anything deserves a 10, unless it really *wow`s* me. As far as this scope goes, it is compact, light-weight, sleek looking, and the focusers are placed conveniently, but I guess that should come standard for something this size and worth? I give the scope a 9 out of 10, and the tripod an 8 out of 10.

------------------------------

Kagemusha
Professional Newbie

olivonoptics
Registered User

Registered: November 2005
Location: CANADA
Posts: 7

| | |
| --- | --- |
| Review Date: Tue May 30, 2006 | Would you recommend the product? Yes | Price you paid?: $145.00 | Rating: 10 |




This isn\'t a review.

Please note that a customer recently inquired about the price differentiation here and with our web store. The price of $108 was a one time promotion back in December 2005 as part of our Christmas Grand Opening sale. This price no longer is in affect.

Thank you.

------------------------------
Big Bird of Olivon Scopes & Optics
Powered by: ReviewPost PHP vB3 Enhanced
Copyright 2006 All Enthusiast, Inc.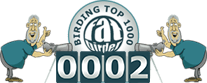 Search the net with ask.com