Welcome to BirdForum.
BirdForum is the net's largest birding community, dedicated to wild birds and birding, and is absolutely FREE! You are most welcome to
register
for an account, which allows you to take part in lively discussions in the forum, post your pictures in the gallery and more.
>

>>




| | |
| --- | --- |
| Kirk Enterprises FB-10 dual flash bracket | |

| | | |
| --- | --- | --- |
| Reviews | Views | Date of last review |
| 1 | 14826 | Tue January 9, 2007 |

| | | |
| --- | --- | --- |
| Recommended By | Average Price | Average Rating |
| 100% of reviewers | $145.00 | 5.0 |








Author
DiggitalD

Thoughtful Monkey

Registered: May 2005
Location: huntington beach, ca
Posts: 316

| | |
| --- | --- |
| Review Date: Tue January 9, 2007 | Would you recommend the product? Yes | Price you paid?: $145.00 | Rating: 5 |




| | |
| --- | --- |
| Pros: | build |
| Cons: | lack of angles |


There aren't a whole lot of macro brackets out there. Wimberley makes a good-looking system you might have to apply for a loan to get. Manfrotto has a really basic and bulky model. Really Right Stuff has an interesting rig, but it is really confined. Flexi-neck models just do not hold heavy flashes in the precarious positions that are needed.

The Kirk bracket looked like the best simple fix. Two pivot joints allow a good amount of movement, along with the sliding mounts. It works well in most situations, but with the SB-800 and SB-600 strobes that I use, there are some angles I just cannot get; sometimes I want to start twisting and bending the arms to get the light right. I have ended up carrying a small boom stand with me to reach the hard-to-get-to spots. Photographing pygmy butterflies in saltbush or ladybugs (ladybirds across the pond) in a jade bush requires some deft positioning. One more pivot (or micro ballhead) would fix this dilemma.

Edit (July 27, 07)
After using the bracket for a while now, I can't stand it. The joint locks don't hold up the weight of an SB-800 or SB-600. The arms constantly collapse, so I just can't trust the thing. Kirk can't seem to make locks that work. On my BH-3 head (now on my monopod since I upgraded to an Arca Swiss) the minimum tension knob resets every time I lock the ball. A floppy ball is dangerous, so I hate the ballhead too. I just hate Kirk now. After using Arca Swiss for a couple months, I have resolved some of my anger issues and can move on.
Powered by: ReviewPost PHP vB3 Enhanced
Copyright 2006 All Enthusiast, Inc.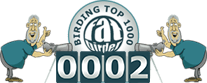 Search the net with ask.com