Welcome to BirdForum.
BirdForum is the net's largest birding community, dedicated to wild birds and birding, and is absolutely FREE! You are most welcome to
register
for an account, which allows you to take part in lively discussions in the forum, post your pictures in the gallery and more.
>
| | | |
| --- | --- | --- |
| Reviews | Views | Date of last review |
| 2 | 19776 | Mon October 1, 2007 |

| | | |
| --- | --- | --- |
| Recommended By | Average Price | Average Rating |
| 100% of reviewers | $325.00 | 9.5 |


supersize

Description:

It weighs in at 1.4 lbs.

It can support 130 lbs.
3/8"-16 tripod mount.

Graduated locking knob with minimum-tension wheel and independent pan lock.

Available with traditional and flip-lock quick-release - or none at all.

Keywords:

arca swiss z1 sp ballhead
Author
DiggitalD

Thoughtful Monkey

Registered: May 2005
Location: huntington beach, ca
Posts: 316

| | |
| --- | --- |
| Review Date: Wed June 20, 2007 | Would you recommend the product? Yes | Price you paid?: $325.00 | Rating: 9 |




| | |
| --- | --- |
| Pros: | smoooooth |
| Cons: | I had to pay for it |


Just a quick blurb on the Arca Swiss Z1 single-pan ballhead:

This head is great. After being disappointed by Kirk Enterprise's BH-3 ballhead, I decided to go for the benchmark. Arca Swiss boasts a 130lb-off-axis load-capacity. I have yet to find a small person willing to sit on the ballhead, so I cannot attest to this rating. I can however say that the locking mechanism is super-smooth and locks tight with little effort. The plastic pan lock is a bit cheesey, but works. The head has made macro shooting much easier - when the head is locked, there is no initial sag, as with the Kirk. The minimum friction wheel also makes life easier, and it works (unlike my BH-3).

There is not a whole lot else to say. The head works like it should and is so much better than the Kirk I own, and the Bogens I have tried. One thing I failed to notice until I used the Z1 is that the locking knob is on the opposite side compared to the Kirk. Of course this only changes where the right-angle slot is, but I am used to making adjustments with my left hand while I shoot with my right, keeping the slot in front for low angle shooting. Now I keep the knob centered, making on-the-fly adjustments a bit more difficult. Whatever.

beowulfde
IT/Photographer Dude

Registered: September 2006
Location: Philadelphia
Posts: 25

| | |
| --- | --- |
| Review Date: Mon October 1, 2007 | Would you recommend the product? Yes | Price you paid?: None indicated | Rating: 10 |




I agree... and use this head as my primary. The rotation is super smooth when the head's tension is adjusted properly.

It's a great head and one that I wish I purchased far sooner than I did.

------------------------------
--JTK

http://pix.delmarvagroup.com
Powered by: ReviewPost PHP vB3 Enhanced
Copyright 2006 All Enthusiast, Inc.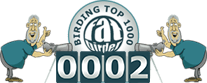 Search the net with ask.com