Welcome to BirdForum.
BirdForum is the net's largest birding community, dedicated to wild birds and birding, and is absolutely FREE! You are most welcome to
register
for an account, which allows you to take part in lively discussions in the forum, post your pictures in the gallery and more.
>
| | | |
| --- | --- | --- |
| Reviews | Views | Date of last review |
| 3 | 21109 | Mon September 22, 2008 |

| | | |
| --- | --- | --- |
| Recommended By | Average Price | Average Rating |
| 100% of reviewers | $329.95 | 9.0 |



Description:

The Acratech Long Lens Head is designed to be a compromise. Users of long lenses normally use a proper gimbal head. But that means having to change heads when the camera is used with a normal lens.

The LLH has some of the advantages of a gimbal and some of a ballhead. It's ideal for those who want to carry a single, lightweight, head that can be used in most situations.

Keywords:

Ballhead Gimbal
Author
hollis_f

Registered User

Registered: September 2004
Location: Sussex
Posts: 1576

| | |
| --- | --- |
| Review Date: Sat August 16, 2008 | Would you recommend the product? Yes | Price you paid?: $329.95 | Rating: 9 |




| | |
| --- | --- |
| Pros: | Vesatile, Cheap, Light |
| Cons: | Not as easy to use as a proper gimbal |


Being in the market for a new 300mm f2.8 lens I decided that I needed a new head to support the extra weight. However, the new lens meant that there wasn't enough money in the piggy bank to buy a proper gimbal head and a ballhead.

I've been using it for a couple of weeks with my 100-400 / 40D comination, an 80mm scope and the 40D with a 10-22 wide-angle lens. I've also had a go with a borrowed 500mm f4, just to check it out with a proper large lens. My first impression was that something this light (450g) couldn't support the sort of equipment that Acratech claimed. I soon found out I was wrong.

The head rotates on two axes - panning and tilting. The friction can be set on the tilt axis and, with the optics well balanced on the Arca/Swiss - style plate, it is quite easy to move the lens in all directions and have it stay in place when you remove it.

The plate clamp can be released and rotated. This allows you to mount the camera with a smaller lens.

Its biggest failing when compared to a gimbal is what happens when the friction is left totally free. With a gimbal the lens just drops down to the lower position. With the LLH the lens droops (well, it's a bit more violent than that - more of a 'donk').

However, it has performed very well for all the different uses I have put it to.

There is a link to a video demonstrating the head on the Acratech Website.

Unfortunately I couldn't find a UK distributor, so I had to order from Acratech directly. Total price (including one lens plate, one camera plate, shipping and taxes) was £306.

------------------------------
Frank Hollis

Photography Gear - Website

cameramanandy
Registered User

Registered: July 2008
Location: cheshire
Posts: 2

| | |
| --- | --- |
| Review Date: Wed September 17, 2008 | Would you recommend the product? Yes | Price you paid?: None indicated | Rating: 0 |




There is a UK distributor but that head is to order only, the UK guys are www.bobrigby.com

Malcolm Stewart
Registered User

Registered: March 2004
Location: Milton Keynes
Posts: 457

| | |
| --- | --- |
| Review Date: Mon September 22, 2008 | Would you recommend the product? Yes | Price you paid?: None indicated | Rating: 0 |




removed

------------------------------
- - - - - - - - -
Malcolm Stewart
Milton Keynes, UK
Powered by: ReviewPost PHP vB3 Enhanced
Copyright 2006 All Enthusiast, Inc.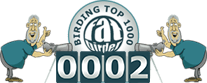 Search the net with ask.com