Welcome to BirdForum.
BirdForum is the net's largest birding community, dedicated to wild birds and birding, and is absolutely FREE! You are most welcome to
register
for an account, which allows you to take part in lively discussions in the forum, post your pictures in the gallery and more.
>
| | |
| --- | --- |
| Black Widow Gimbal Heavy Duty BWG-HD | |

| | | |
| --- | --- | --- |
| Reviews | Views | Date of last review |
| 2 | 16413 | Mon October 5, 2009 |

| | | |
| --- | --- | --- |
| Recommended By | Average Price | Average Rating |
| 100% of reviewers | None indicated | 8.5 |



Description:

If your lens arsenal contains a monster-sized, back-breaking heavy lens then you need a support that is up to the task of holding it properly and safely without adding a lot more weight to your backpack. Jobu Design's Heavy Duty BWG mounts your 400mm F2.8, 500mm F4, 600mm F4 or 300-800mm lens quickly and securely. By re-orienting the mounting clamp to a horizontal position (rather than vertical sidemount) you allow a much easier way of installing the lens, and you remove all the shear stress from the lens-collar on your telephoto lens.ures Include:
• NEW HORIZTONAL MOUNT ARM! The newest version the horizontal mount is CNC machined for lightness, yet retains it high strength. A fully retained quick-turn knob allows infinite balance position adjustment and steadfast clamping.

• Ergonomically designed, indestructible, thermoplastic clamping knobs. These feature a wide grip and smooth contours that are easy on the hands. The high-profile 6-lobe design allows for ease of use and strong clamping, even with gloves on (Hey, we're Canadian, we KNOW about cold weather shooting)

• NOW LIGHTER! 3lb 5oz Total Weight. Keeps your backpack light for travelling.

• All weather design. From the hard powder-coated support arm, to the stainless steel shafts, to the black anodized clamp, the finish will endure the worst a photographer can throw at it.

• Light weight yet High Strength. Strength and weight are optimized so that the BWG can carry a monster 600 F4 lens, yet be light enough to carry to shooting locations without undue stress on your shoulders.

• Maintenance free design. The BWG requires no maintenance for the life of the product. Nylon bushings will never wear out, and heavy-duty waterproof grease is used to create the silky-smooth operation.

Keywords:

Black Widow Gimbal Heavy Duty BWG-HD
Author
tanderson
Registered User

Registered: June 2007
Location: West Sussex UK
Posts: 16

| | |
| --- | --- |
| Review Date: Thu October 9, 2008 | Would you recommend the product? Yes | Price you paid?: None indicated | Rating: 9 |




| | |
| --- | --- |
| Pros: | well ballanced, easy to use, well made, solid |
| Cons: | Price |


The well known Black Widow Heavy Duty Gimbal has got me in its camp!
Used by a lot of well known Professional Wildlife photographers, I decided to purchase one to use with my Canon 600mm f4 lens. Using it for bird photography it has enhanced my images no end; I am now even getting excellent bird-in-flight shots.

Its also great to use at airshows as it is so easy.

Providing you get the balance right, by adjusting your camera and lens correctly on the gimbal head, you can move the camera with a little finger with little effort and the camera lens set up stays exactly where you put it, by using slight adjustment to the friction knobs, it moves like on ice - smooth.

You can also lock it up to any position and it will stay where you put it with the camera pre-focused on a certan spot and it enables you to activate your camera remotely for that great picture you have been waiting for, eg shy birds.

I also use the BWG-HD with my other lenses.

I recommend the BWG-HD if you have a large lens - you can't go wrong with this item.

avan

avan

Registered: March 2005
Location: Quebec, Canada
Posts: 687

| | |
| --- | --- |
| Review Date: Mon October 5, 2009 | Would you recommend the product? Yes | Price you paid?: None indicated | Rating: 8 |




| | |
| --- | --- |
| Pros: | price in Canada, lightweight, balance well, very well made especially the new version |
| Cons: | not as soft as the wimberley |


Having problem in very cold weather (-20C) with the 501, I bought this head as a replacement. The price in Canada are very low and the plate are also realy cheaper than the wimberly one (half). Wow! the action are realy smoother than the video head and it is a one finger operation. The horizontal panning are not smooth as the vertical one, at least on my copy and also compared to the wimberley (in horizontal). with my 400mm f5.6 lens and a heavier body like the 1D or maybe a XXD with a grip, I feel it balance better without the L shape accessory, so in that case the "light "version are enough.
Powered by: ReviewPost PHP vB3 Enhanced
Copyright 2006 All Enthusiast, Inc.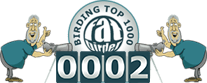 Search the net with ask.com