Welcome to BirdForum.
BirdForum is the net's largest birding community, dedicated to wild birds and birding, and is absolutely FREE! You are most welcome to
register
for an account, which allows you to take part in lively discussions in the forum, post your pictures in the gallery and more.
>
| | | |
| --- | --- | --- |
| Reviews | Views | Date of last review |
| 3 | 17552 | Sat March 16, 2013 |

| | | |
| --- | --- | --- |
| Recommended By | Average Price | Average Rating |
| 67% of reviewers | $15.00 | 5.0 |


supersize

Description:

* Mounting plate with plastic coating Hook-and-loop fastener for universal use Wire length 17 cm
* Specification: Cable release
* Content: 1 pc(s)
* Cable length: 17 cm

* Universal cable release for digital cameras
* Time-lock and black plastic sheath
* Hook and loop fastener to adjust to different sized cameras

Keywords:

Hama cable shutter release
Author
TheBirdGarden

I don't have the money

Registered: February 2010
Location: Cardiff
Posts: 1159

| | |
| --- | --- |
| Review Date: Mon March 8, 2010 | Would you recommend the product? No | Price you paid?: $15.00 | Rating: 4 |




| | |
| --- | --- |
| Pros: | |
| Cons: | Flimsy, obstructive, |


I bought this because as Hama states it is a universal cable release to decrease the amount of shake happening to make your images sharper. This release is meant for compact digital cameras. But does it work?

The short answer No. Even though the idea is good the strap is rather monstrous and gets in the way of the cameras setting buttons. Also on one of the cameras it got in the way of the zoom. It is also fiddly to find the exact admired place. It being a strap it is constantly sliding.

Another thing with this is its built. As soon as i bought this it failed to act as a shutter release for my Digiscoping kit. So I left it on the table and as my table is constantly in use it gets moved to the other side of the table. Four times I moved it parts of it fell off, Why? because unlike a permanent fixture all the pieces are screw on and cannot be tighten but just be placed. This is bad in the sense as if you took it out on the field i would guarantee you will loose a part of the product.

I so wanted this product to work and because of that i already ignored already bad reviews on this product but believe me. Hama usually build suitable equipment at cheap prices but this was £15 that I will never get back.

------------------------------
TheBirdGarden Blog
Photo Gallery
Twitter
Place of Wonder

Hunsletlad

Ageing novice watcher

Registered: July 2010
Location: Leeds
Posts: 64

| | |
| --- | --- |
| Review Date: Sun August 1, 2010 | Would you recommend the product? Yes | Price you paid?: None indicated | Rating: 6 |




| | |
| --- | --- |
| Pros: | Low price |
| Cons: | Velcro strape |


I read the above review but I needed a cable release for my Fujifilm A180 and the Hana seemed to be the only reasonably priced one on offer so I bought one for £9.
I have used it for a few days now and I have not had any problems with it at all once you get used to using it. With the A180 once the Velcro strap is set to the right size it is easily slipped on and off to set the camera features and for me it has worked as advertised.

frozen123
Registered User

Registered: March 2013
Location: USA
Posts: 2

| | |
| --- | --- |
| Review Date: Sat March 16, 2013 | Would you recommend the product? Yes | Price you paid?: None indicated | Rating: 0 |




highly informative the device is very rich in features the most positive thing that i am looking for its not so pricey and even a student can easily own this. According to my information Van Vista near windows 7 included large number of new features and more focused incremental upgrade to the windows line, being compatible with applications. It include many new features advances in touch and handwriting recognition.
Powered by: ReviewPost PHP vB3 Enhanced
Copyright 2006 All Enthusiast, Inc.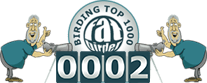 Search the net with ask.com