Welcome to BirdForum.
BirdForum is the net's largest birding community, dedicated to wild birds and birding, and is absolutely FREE! You are most welcome to
register
for an account, which allows you to take part in lively discussions in the forum, post your pictures in the gallery and more.
>
| | |
| --- | --- |
| Canon EF 100mm f/2.8 USM Macro Lens | |

| | | |
| --- | --- | --- |
| Reviews | Views | Date of last review |
| 1 | 12926 | Mon December 6, 2010 |

| | | |
| --- | --- | --- |
| Recommended By | Average Price | Average Rating |
| 100% of reviewers | None indicated | 9.0 |


supersize

Description:

Bring small things into full-sized view with the Canon EF 100mm macro USM lens. Macro lenses can uncover detail that would be impossible to detect by the eye and give new perspective to extremely minute subjects such as insects or the petals of a small flower, and this lens is no exception. The lens offers such features as a three-group floating system for exceptional close-up performance; a secondary diaphragm that blocks stray light at f/2.8, which increases contrast when shooting wide open; a ultra-sonic monitor (USM) that provides outstanding autofocusing speed at all focusing distances; a wide manual focusing ring with smooth action; and full-time manual focus even in AF mode. The first lens in its class to feature inner focusing, the lens carries a one-year warranty.

* Focal length: 100mm
* Maximum aperture: 1:2.8
* Lens construction: 12 elements in 8 groups
* Diagonal angle of view: 24 degrees
* Focus adjustment: Inner focusing system with USM
* Closest focusing distance: 1 foot (film plane to subject)
* Filter size: 58mm
* Dimensions: 3.1 inches in diameter, 4.7 inches long
* Weight: 21.1 ounces

Keywords:

100mm macro USM lens with f/2.8 maximum aperture for Canon SLR cameras
Author
Ken Billington

Registered User

Registered: November 2005
Location: Switzerland
Posts: 411

| | |
| --- | --- |
| Review Date: Mon December 6, 2010 | Would you recommend the product? Yes | Price you paid?: None indicated | Rating: 9 |




| | |
| --- | --- |
| Pros: | Fast focusing, non-extending or rotating, sharp images, excellent optical performance, practical minimum working distance (MWD) of 150mm. |
| Cons: | Build quality not as solid as L-Series lenses, No image stabilization. |


Advantages

1. Fast Focusing - Utilizing USM (Ultrasonic Motor), the Canon 100 Macro internally focuses very fast, quietly and very accurately.
2. Non-Extending or Rotating - When focusing at 1x subject distances, the lens does not extend, and the front element does not rotate.
3. Sharp Images - the Canon EF 100mm f/2.8 USM Macro Lens is sharp wide open. The tiniest details in your tiniest subjects will come to life with this lens.
4. Optical Performance - Flare is very well controlled. Color and contrast are excellent and distortion is negligible. Although vignetting is apparent at f/2.8, this rapidly disappears when the lens is stopped down.
5. Practical Minimum Working Distance (MWD) - The Canon EF 100mm f/2.8 USM Macro Lens gives an optimum MWD of 150mm. At the higher MWD of the Canon EF 180mm f/3.5 L USM lens (240mm), insects are not really close enough. At the lower MWD of the Canon EF-S 60mm f/2.8 Macro USM Lens (90mm), insects may scare and fly away prematurely.

Disadvantages

1. Build quality - this USM Macro lens has a reasonable build quality although it's not quite as solid as the L-Series lenses.
2. Image Stabilization - this lens does not feature the image stabilization present with the significantly more expensive Canon EF 100mm f/2.8 L IS USM Macro Lens.

Summary

The Canon EF 100mm f/2.8 USM Macro Lens is a very good choice for macro photography of butterflies, insects or flowers. It offers excellent optical performance and middle-of-the-road working distance, size and
weight. Check out my Butterfly & Insect Stock Photos and Images.
Powered by: ReviewPost PHP vB3 Enhanced
Copyright 2006 All Enthusiast, Inc.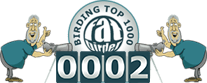 Search the net with ask.com