Welcome to BirdForum.
BirdForum is the net's largest birding community, dedicated to wild birds and birding, and is absolutely FREE! You are most welcome to
register
for an account, which allows you to take part in lively discussions in the forum, post your pictures in the gallery and more.
>
| | | |
| --- | --- | --- |
| Reviews | Views | Date of last review |
| 2 | 9786 | Sun April 17, 2011 |

| | | |
| --- | --- | --- |
| Recommended By | Average Price | Average Rating |
| 100% of reviewers | None indicated | 8.5 |


supersize

Description:

- 18 Megapixel APS-C CMOS sensor
- DIGIC 4 processor with ISO 100-6400 (Expansion to 12800)
- Continuous shooting at 3.7fps
- Full HD movie recording with manual control and selectable frame rates
- 7.7cm (3.0") 3:2 Clear View LCD with 1,040k dots
- iFCL metering System with 63-zone Dual-layer Metering Sensor
- Quick Control screen to change shooting settings
- Exposure compensation +/-5 stops
- Select maximum value for Auto ISO
- External Microphone socket
- Movie crop function
- Eye-Fi connected functions compatibility

Keywords:

Canon dslr 550D 18MP camera digital
Author
xmesox

Bryn De Kocks

Registered: March 2011
Location: Somerset West, South Africa
Posts: 104

| | |
| --- | --- |
| Review Date: Mon March 28, 2011 | Would you recommend the product? Yes | Price you paid?: None indicated | Rating: 9 |




| | |
| --- | --- |
| Pros: | Similar Hold as Previous EOS Models, High Quality Images, Full HD Video, Handles Low Light Well , Good Price |
| Cons: | None yet |


For the past 5 year I've used the Canon 350D which served me well, though had it's limitations, so I recently upgraded to the Canon 550D.

So far the 550D has performed well in the areas that lacked with the 350D, the ability to handle low light without noise as well as the increased AF is what separates these to cameras for the most part, not to mention the 18MP apart from the 8MP. The larger LCD and the new viewfinder are also key points.

The 550D performs close to the far more expensive 7D in some areas. Though 7D owners may dispute this, there are some areas where they match up fairly close. Though no doubt the 7D is a better camera.

One of the main points when deciding to upgrade was made when I saw the video quality that this camera can produce. It can record in full HD, allowing for excellent clarity when recording. Far superior to that which my dedicated video camera was getting, the ability to use regular lenses for your video recording also gives a new experience, especially with the wide angle lenses.

So far the only things to complain about is that the menu takes a little getting used to if you're used to the older EOS models, and that there is no quick deletion option for all the photos on the card from pressing 1 button like on the older models, which may or may not be a drawback for some (though having worked the menu a bit more it is still quite easy to get to in the main menu). It's more difficult to accidentally delete all your images, but it's also a bit more mission if you've got a full card and need to get a shot immediately.

------------------------------
Bryn De Kocks - Birding in South Africa

Huntso
Registered User

Registered: December 2010
Location: Cambridge
Posts: 379

| | |
| --- | --- |
| Review Date: Sun April 17, 2011 | Would you recommend the product? Yes | Price you paid?: None indicated | Rating: 8 |




| | |
| --- | --- |
| Pros: | Auto ISO, Image Quality, Battery Life and Quick Menu button |
| Cons: | No top LCD and lack of AF assist lamp |


To quickly delete all the images you could use the format facility
Powered by: ReviewPost PHP vB3 Enhanced
Copyright 2006 All Enthusiast, Inc.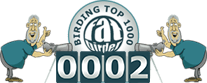 Search the net with ask.com