Welcome to BirdForum.
BirdForum is the net's largest birding community, dedicated to wild birds and birding, and is absolutely FREE! You are most welcome to
register
for an account, which allows you to take part in lively discussions in the forum, post your pictures in the gallery and more.
>
| | |
| --- | --- |
| Swarovski 8x32 EL Swarovision | |

| | | |
| --- | --- | --- |
| Reviews | Views | Date of last review |
| 2 | 7063 | Sat November 16, 2013 |

| | | |
| --- | --- | --- |
| Recommended By | Average Price | Average Rating |
| 100% of reviewers | None indicated | 10.0 |



Description:

Specifications:
· Magnification: 8x
· Objective lens: 32mm
· Exit pupil: 4mm
· Exit pupil distance: 20mm
· Field of view (distance– m/1000m / feet/1000yds ): 141 / 423
· Field of view (degrees): 8 degrees
· Field of view with eyeglasses: 8 degrees
· Subjective field of view, apparent: 61 degrees
· Shortest focusing distance: 19m / 6.2 feet
· Dioptric compensation: +/- 4 dpt
· Interpupillary distance: 54 to 74mm / 2.2 to 2.9 inches
· Length: 138mm / 5.3 inches
· Width: 110mm / 4.3 inches
· Height: 57mm / 2.4 inches
· Weight: 580 g / 20.5 ounces
· Colors: Green/Sand-brown
· Snap shot adapter model: S4
· Warranty: Limited lifetime


Accessories supplied:

Supplied with
· Snap Shot Adapter
· Field Bag
· Eyepiece cover
· Objective lens cover
· Lift carrying strap


The optics have the Swarovski famed coatings. In the EL series, Swarovski Optik uses high-quality technologies such as the SWAROBRIGHT coating for maximum color fidelity across the whole light spectrum or the SWAROTOP and SWARODUR coatings for bright, high-contrast images.

The non-stick effect of the SWAROCLEAN coating on the outer surface of the lens makes cleaning objective and eyepiece lenses considerably easier, above all when removing dried-on mineral residues (e.g. water marks due to condensation), insect repellents and tree resin. The lenses require less intensive cleaning which significantly increases the longevity of optical products.

Keywords:

8x32 Swarovision Swarovski
Author
IanF

Moderator

Registered: August 2002
Location: Billingham, NE England
Posts: 55657

| | |
| --- | --- |
| Review Date: Wed August 1, 2012 | Would you recommend the product? Yes | Price you paid?: None indicated | Rating: 10 |




| | |
| --- | --- |
| Pros: | Ergonomic design, Bright contrasty very sharp edge to edge view, Good colour fidelity, Good field of view even for spectacle wearers, Smooth precise focus Close focus, Lightweight compact housing, No fogging – air tight and dust proof nitrogen purged, P |
| Cons: | |


The EL 32 Swarovision are a delight to use. I've been using a pair for around eight weeks now. They're small lightweight, well balanced and well designed with incredible optics. They have narrow barrels with well placed thumb shaped indents below. They comfortably fit my large hands thanks to the wrap around grip design.

There's a large grooved central focus wheel. Focus is light but positive and very smooth enabling fingertip control even whilst wearing gloves. To adjust the dioptre, focus with the left eye then pull up the focus knob, focus with the right eye and push down the knob to lock in place.

The ergonomically balanced magnesium housing with non-slip rubber armouring makes them ideal for long periods of observation and extremely comfortable to hold – even using only one hand. Screw down eye cups with click stops give a positive feel to the setting.

Being so light to carry I keep checking I've got them around my neck still!

Optically I cannot fault them. There's no hint of 'rolling ball' that I can see. Very natural colours with no discernable CA or flare in the pair that I have. The optics are clear and bright with edge to edge sharpness whatever the light levels. Having been used to using EL 8.5 x42's for several years I thought the 8x32's maybe be left wanting but reality they're pretty comparable for quality of view, if not a little better though that may be due to the newer coatings.

I find the close focus of around 6' very useful for viewing insects such as butterflies and dragonflies.

Minor niggles – I much prefer soft rubber eyecup covers to the solid plastic one supplied which whilst well made are a little heavy and clunky for such a lightweight pair of binoculars. The case is well made and well padded is perhaps overkill for such a compact pair of binoculars. When off the neck the strap is perhaps a little heavy for such a small pair of binoculars but that's not noticeable when they're around your neck.

Overall though I'd have to say that I really like the EL 32's and they tend to be my first choice to take when I go out birding.

------------------------------
Durham Bird Club -Teesmouth Bird Club---RSPB Saltholme---Durham Birding---Local patch - Cowpen Bewley Woodland Park

FLMARK
Registered User

Registered: November 2013
Location: South Florida
Posts: 5

| | |
| --- | --- |
| Review Date: Sat November 16, 2013 | Would you recommend the product? Yes | Price you paid?: None indicated | Rating: 10 |




Great Binos.
Powered by: ReviewPost PHP vB3 Enhanced
Copyright 2006 All Enthusiast, Inc.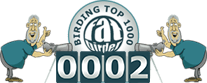 Search the net with ask.com