Welcome to BirdForum.
BirdForum is the net's largest birding community, dedicated to wild birds and birding, and is absolutely FREE! You are most welcome to
register
for an account, which allows you to take part in lively discussions in the forum, post your pictures in the gallery and more.
>
| | |
| --- | --- |
| Hahnel Giga T Pro 2.4GHz Wireless Timer Remote | |

| | | |
| --- | --- | --- |
| Reviews | Views | Date product posted |
| 0 | 10322 | Sat December 11, 2010 |

| | | |
| --- | --- | --- |
| Recommended By | Average Price | Average Rating |
| No recommendations | None indicated | None indicated |


supersize

Description:

Tested the range, my garden is about 35 metres long and worked fine with me inside the back room, didn't interfere with my weather station transmitter either which I did wonder about
From first impressions I am very pleased with it,feels nice and solid too, locks down firmly on the hotshoe i'm glad to say

The batteries are a lithium cell in the receiver which judging from when I had one in a compact should last a very long while. Transmitter battery is one of the flat round ones that you can buy in places like Boots for not much cash and would probably get a spare of each if I were going away for a while with it.

Transmitter can also be used as a wired remote if required

Instructions take some reading as it has so many different functions and think playing with it for a while would be the best option. Fairly well explained with pictures, but could take a couple or more goes to find out exactly what you wanted to do

Downsides now, the lead could I suppose work loose from the camera as there is no lock, but isn't exactly a loose fit on mine and would presumably be used stationary or on a tripod 99% of the time.
Could become a problem if you wanted to use the hotshoe for a flash unit and just let the unit dangle down then the lead could work free. Will cross that bridge If I ever come to it and would probably tape or tie it up if required
It also might be an idea to remove the battery from the receiver if you kept it in a bag as the on/off button could easily be pressed to switch it on and as mentioned before there is no auto power off

Comes with leads to fit both connectors, jack plug (3mm I think?) and N3, I have the Canon/Pentax version so not sure what leads you need for other brands.
If you switched brand extra leads can be bought as Hahnel are a reputable company based in Ireland

To sum up this mini review, well thought out and well made piece of kit,although not dirt cheap worth the money in my opinion
The rrp is £79.95, but have seen it at a tenner less as an introductory offer

Keywords:

Wireless Remote
Powered by: ReviewPost PHP vB3 Enhanced
Copyright 2006 All Enthusiast, Inc.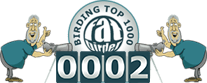 Search the net with ask.com