Welcome to BirdForum.
BirdForum is the net's largest birding community, dedicated to wild birds and birding, and is absolutely FREE! You are most welcome to
register
for an account, which allows you to take part in lively discussions in the forum, post your pictures in the gallery and more.
Why is the site moderated?
Unlike many sites, this site is moderated so that members may feel at ease in posting their thoughts and comments on the forums, without getting hit upon in an offensive way by more experienced or knowledgable people, as with some unmoderated sites. We would like to think that everybody who posts on the forums has a fair crack of the whip, no matter what their abilities may be.
What Are Moderators?
Moderators oversee specific forums. They generally have the ability to edit and delete posts, move threads, and perform other manipulations. Becoming a moderator for a specific forum is usually rewarded to users who are particularly helpful and knowledgeable in the subject of the forum they are moderating.
Why have some of the words in my post been blanked?
Certain words may have been censored by the administrator. If your posts contain any censored words, they will be blanked-out like this: *****.
The same words are censored for all users, and censoring is done by a computer simply searching and replacing words. It is in no way 'intelligent'.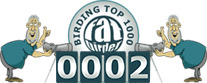 Page generated in 0.27415991 seconds with 11 queries