Welcome to BirdForum.
BirdForum is the net's largest birding community, dedicated to wild birds and birding, and is absolutely FREE! You are most welcome to
register
for an account, which allows you to take part in lively discussions in the forum, post your pictures in the gallery and more.
Smilies
'Smilies' are small graphical images that can be used to convey an emotion or feeling. If you have used email or internet chat, you are likely familiar with the smilie concept. Certain standard strings are automatically converted into smilies. Try twisting your head on one side if you do not 'get' smilies; using a bit of imagination should reveal a face of some description.

If you want to disable smilies in a post that you make, you can select the 'Disable Smilies' option when posting. This is particularly useful if you are posting program code and you do not want ;) converted to a smilie face!
Standard Smilies
What to Type
Resulting Graphic
Meaning
:king:
king
B (:
The drinks are on me...
o:D
Angel Huge Grin
8-P
Large Tongue
:gh:
Girl Hat
;)
Winking
o:)
Angel 1
:t:
thumbs
:smoke:
Smoking
:eat:
eat arrow
:cat:
cat
3:-)
jester
:C
Angry
:eek!:
Eeek!
:-C
depressed
:-O
Laugh Bounce
:clap:
Applause
|})|
Evil
|8.|
Shock
|8(|
Down
|:x|
Secret
|8)|
Cool
|=(|
Sad
|:S|
Confused
|>|
Right
|8||
Bored
|>:(|
Mad
|:$|
Blush
|=o|
Yawn
|<|
Left
|:||
Blank
|;|
Wink
|=\|
Laidback
|:D|
Biggrin
|^|
Up
|[email protected]|
Grr
|:P|
Tongue
|:d|
Grin
|!|
Stress
|:(|
Frown
|=)|
Smile
:girl:
Girl Hair
:'D
laugh and cry
:hippy:
hippy
:bounce:
bounce
:cool:
dude
:D
ecstatic
:frog:
Frog Prince
:news:
News
:flyaway:
Fly Away Home
:loveme:
Chasrismatic
:scribe:
Scribe
:brains:
Brains
:[email protected]
Mad!
:gn:
Good Night!
:storm:
Lightning
:stuck:
Stuck
:egghead:
Egg Head
:hi:
Hello
:h?:
Confused
(o)<
Baloon
:flowers:
Flowers
:kiss:
Love at first sight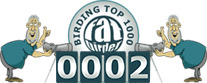 Page generated in 0.08962011 seconds with 9 queries