Alternative names: Yellow-rumped Serin, White-throated Seedeater; Abyssinian Yellow-rumped Seedeater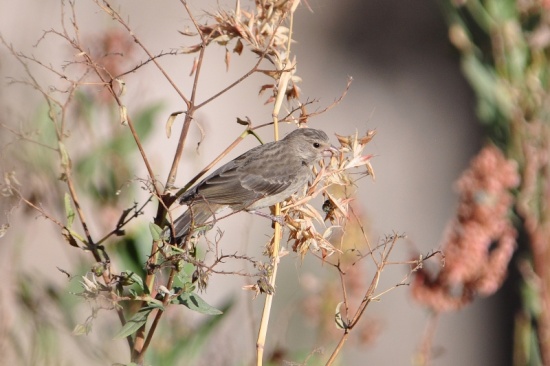 Crithagra xanthopygia
Serinus xanthopygius
Identification
11–12 cm (4¼-4¾ in)
white throat
Yellow rump
Brown forehead and crown
Distribution
Eastern Africa: found in Eritrea and northern Ethiopia.
Taxonomy
This is a monotypic species[1].
Some authorities treat the Abyssinian Yellow-rumped Seedeater as a subspecies of the Yellow-throated Seedeater.2
Habitat
Semi-arid scrub, woodlands and fields.
Behaviour
Diet
Not too well known. They are ground feeders, and eat seeds from flowering plants and insects.
References
Clements, J. F., T. S. Schulenberg, M. J. Iliff, D. Roberson, T. A. Fredericks, B. L. Sullivan, and C. L. Wood. 2017. The eBird/Clements checklist of birds of the world: v2017, with updates to August 2017. Downloaded from http://www.birds.cornell.edu/clementschecklist/download/
Dickinson, EC, ed. 2003. The Howard and Moore Complete Checklist of the Birds of the World. 3rd ed., with updates to October 2008 (Corrigenda 8). Princeton: Princeton Univ. Press. ISBN 978-0691117010
Sinclair, I and P Ryan. 2003. Birds of Africa South of the Sahara. Princeton: Princeton Univ. Press. ISBN 978-0691118154
Recommended Citation
External Links