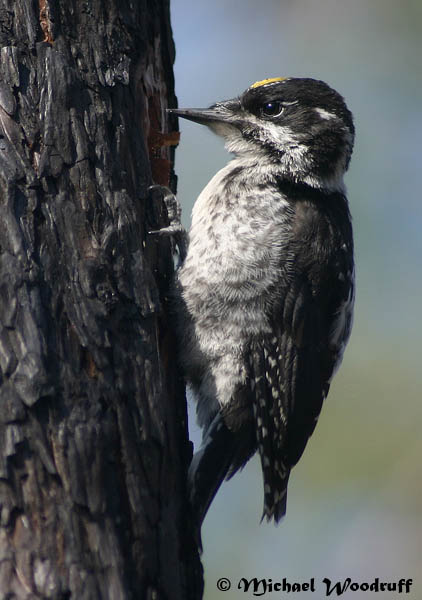 Picoides dorsalis
Identification
8 1/2" (22 cm).
Back barred black and white. Male has yellow crown; female has solid black crown. A woodpecker with size similar to American Robin.
Similar Species
Similar to Black-backed Woodpecker, but smaller and bill shorter;
Distribution
Resident in Alaska (except the far north) and east across non-Arctic Canada to extreme northern United States; in the West additionally south to mountains of Arizona and New Mexico.
Taxonomy
Smaller and darker than the Eurasian Three-toed Woodpecker, with which it has been considered conspecific.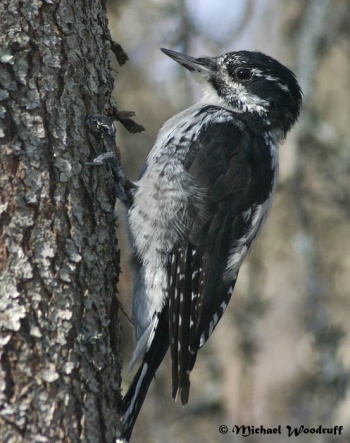 Subspecies[1]
Habitat
Coniferous and spruce forests particularly where degraded by burning and logging, or swampy.
Behaviour
Breeding
Four white eggs are laid. The nest is in a tree hole that is beveled on the lower side of the entrance to form a sort of doorstep for the birds.
Vocalisation
A soft pik, similar to call of Downy Woodpecker.
References
Clements, JF. 2008. The Clements Checklist of Birds of the World. 6th ed., with updates to December 2008. Ithaca: Cornell Univ. Press. ISBN 978-0801445019.
Boreal Birds
Recommended Citation
External Links
GSearch checked for 2020 platform.