Alternative Names: Black-breasted Snake Eagle, Black-breasted Snake-Eagle, Black-chested Snake-Eagle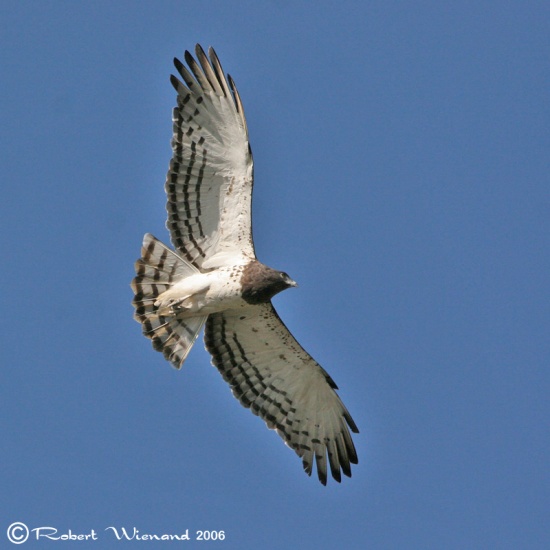 Circaetus pectoralis
Identification
63-71 cm (24¾-28 in) - Female slightly Larger.
Distribution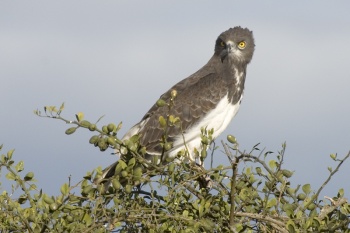 Africa.
From East Sudan and Ethiopia south to South Africa
Taxonomy
This is a monotypic species[1].
Formerly regarded as a subspecies of Short-toed Eagle.
Habitat
Ranges from desert to savanna and woodlands.
Behaviour
Breeding
They breed during the months of July through to August. The single egg is incubated by the female for around 52 days. The chick will rely on its parent for up to 6 months after fledging.
Diet
The diet includes snakes and lizards of various species; also fish, insects and small rodents
References
Clements, J. F., T. S. Schulenberg, M. J. Iliff, D. Roberson, T. A. Fredericks, B. L. Sullivan, and C. L. Wood. 2017. The eBird/Clements checklist of birds of the world: v2017, with updates to August 2017. Downloaded from http://www.birds.cornell.edu/clementschecklist/download/
The Internet Bird Collection
BF Member observations
Recommended Citation
External Links