Tragopan blythii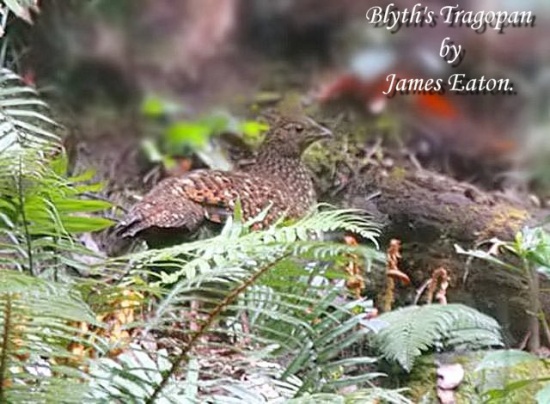 Identification
Male
Rusty red head
Bare yellow facial skin
Yellow wattle
Small white dots on back
Black band from the base of bill to crown
Black band behind eyes
Two pale blue horns (erected during mating)

Female
Dark brown plumage
Black, buff and white mottling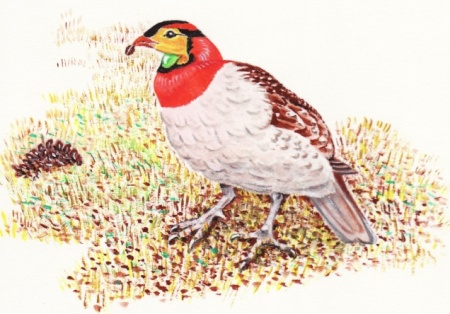 Distribution
Himalayas of north-eastern India, Bhutan, Tibet, extreme south-western China and Burma.
Taxonomy
Subspecies[1]
T. b. molesworthi known only from 3 east Bhutan specimens
Habitat
Undergrowth of evergreen oak and rhododendron forests.
Behaviour
Diet
The diet includes seeds, berries, fruits, and buds.
Breeding
They nest in trees and bushes. The 2-5 eggs are incubated for 28 days.
References
Clements, JF. 2009. The Clements Checklist of Birds of the World. 6th ed., with updates to December 2009. Ithaca: Cornell Univ. Press. ISBN 978-0801445019.
Wikipedia
Recommended Citation
External Links