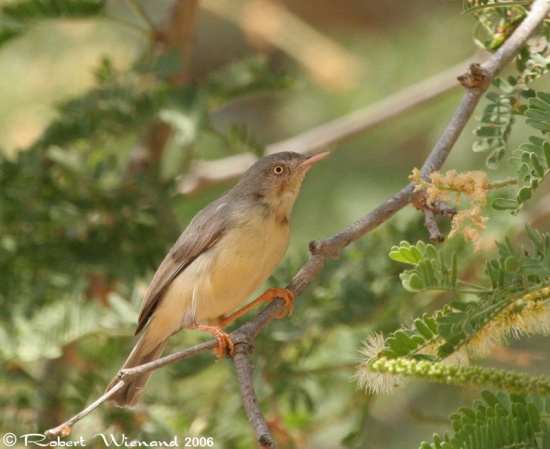 Eremomela usticollis
Identification
Bluish grey above and pale buff below. Combination of pale yellow eyes and rufous cheeks and ear coverts is diagnostic.
A small, rusty throat bar is often inconspicuous or absent.
Distribution
Southern Africa: found in Angola, Zambia, Mozambique, Malawi, Namibia, Botswana, Zimbabwe, South Africa, KwaZulu-Natal and Swaziland.
Taxonomy
Subspecies[1]
There are two subspecies:
An additional subspecies baumgarti is generally considered invalid[2].
Habitat
Mainly acacia woodland, but also arid broadleafed woodland and dry riverbeds.
Behaviour
The diet includes insects.
References
Clements, JF. 2009. The Clements Checklist of Birds of the World. 6th ed., with updates to December 2009. Ithaca: Cornell Univ. Press. ISBN 978-0801445019.
Avibase
BF Member observations
Recommended Citation
External Links