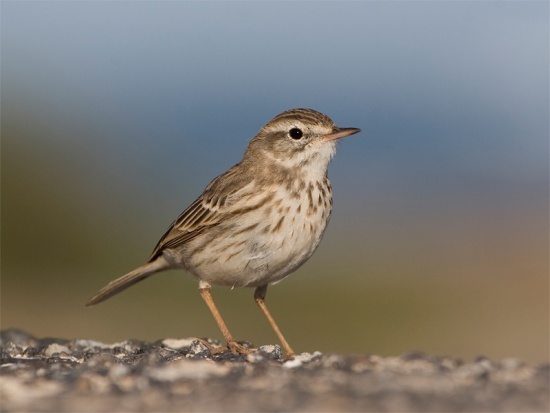 Anthus berthelotii
Identification
13-14.5 cm
Grey upperparts
Whitish underparts with some breast streaking
Whitish supercilium and eyering
Dark eye and moustachial stripes

Juveniles are browner than adults
Distribution
Madeira and the Canary Islands.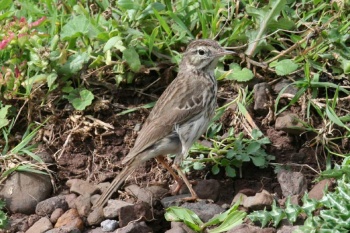 Taxonomy
Subspecies[1]
There are 2 subspecies:
Madeira Archipelago (Madeira, Desertas, Porto Santo and Baixo Islands)
Habitat
Open country and urban areas. Rocky beaches and sand dunes. Pine forests, scrub and mountains to at least 1,800m.
Behaviour
Breeding
The 3-5 eggs are laid in a ground nest.
Vocalisation
Call: schrip or tsrie (rather like Yellow Wagtail)
Song: given in undulating song-flight, tschlip tschlip tschlip tschlip , reminiscent of Tawny Pipit also tsivrr tsivrr tsivrr tsivrr.
References
Clements, JF. 2008. The Clements Checklist of Birds of the World. 6th ed., with updates to December 2008. Ithaca: Cornell Univ. Press. ISBN 978-0801445019.
Wikipedia
Collins Bird Guide ISBN 0 00 219728 6
BF Member observations
Recommended Citation
External Links