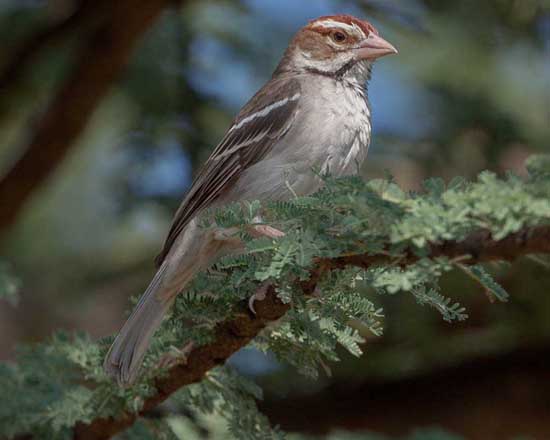 Plocepasser superciliosus
Identification
Length 15-17 cm.
Similar Species
Similar to the White-browed Sparrow-Weaver, but has a chestnut crown and ear-coverts, a narrower white eyebrow, brown rump and different head-pattern.
Distribution
Africa: Occurs in a band across the northern part of the continent between 8°N and 15°N from Senegambia in the west to north-western Kenya and eastern Ethiopia in the east.
Taxonomy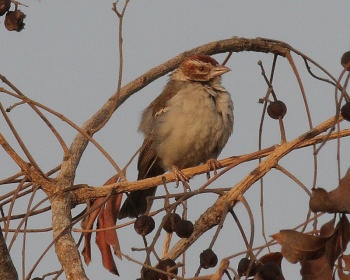 Some authorities treat this as a monotypic species while others1 recognize two subspecies, superciliosus and brunnescens2.
Habitat
Open, and often rocky, woodland.
Behaviour
These are ground feeding birds which occur in small groups. They are quiet and unobtrusive (in sharp contrast to some of the other Plocepassers).
References
Clements, J. F., T. S. Schulenberg, M. J. Iliff, D. Roberson, T. A. Fredericks, B. L. Sullivan, and C. L. Wood. 2014. The eBird/Clements checklist of birds of the world: Version 6.9., with updates to August 2014. Downloaded from http://www.birds.cornell.edu/clementschecklist/download/
Avibase
Recommended Citation
External Links