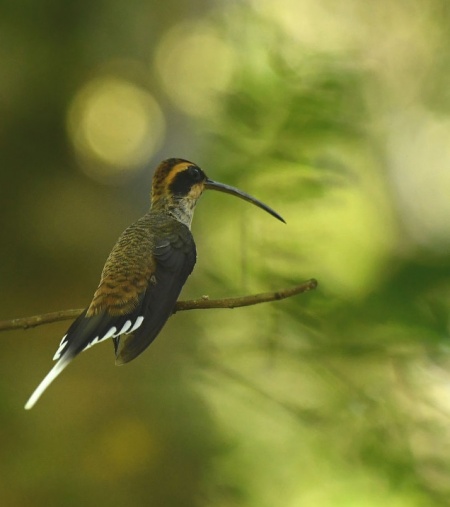 Phaethornis squalidus
Identification
10–12·5 cm (4-5 in)
Brownish overall plumage
Greenish hue on back
Dark head, broken by long buff supercilium
Distribution
South America: a south-east Brazilian endemic (southern Minas Gerais and Esp¡rito Santo to Santa Catarina).
Taxonomy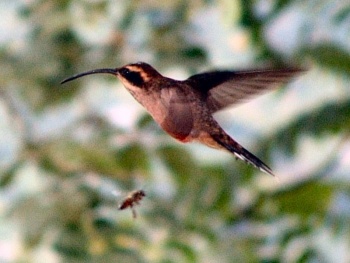 This is a monotypic species[1].
Habitat
A denizen of the mid-level Atlantic forest.
Behaviour
Diet
Their main diet consists of nectar and arthropods.
Breeding
They construct a cone-shaped cup, which is attached to a long leaf.
References
Clements, J. F., T. S. Schulenberg, M. J. Iliff, D. Roberson, T. A. Fredericks, B. L. Sullivan, and C. L. Wood. 2018. The eBird/Clements checklist of birds of the world: v2018. Downloaded from http://www.birds.cornell.edu/clementschecklist/download/
Handbook of the Birds of the World Alive (retrieved February 2019)
Neotropical Birds
Recommended Citation
External Links