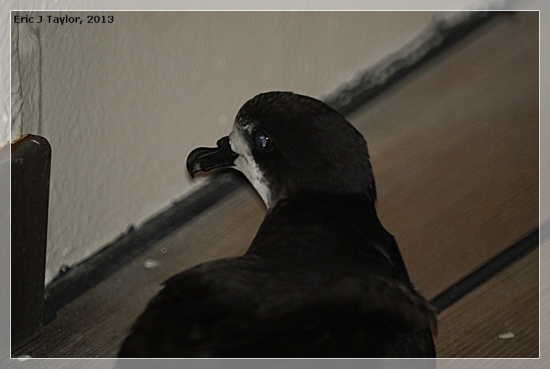 Alternative name: White-winged Petrel
Pterodroma leucoptera
Identification
30 cm
Some of these forms have both light and dark morphs
Distribution
South America, Asia, Australasia
South America: Ecuador, Chile
Asia: Indonesia, Greater Sundas, Sulawesi
Australasia: Papua New Guinea, Australia: New South Wales, Queensland, Victoria,
Taxonomy
Subspecies
There are 2 subspecies[1]:
Breeds Cabbage Tree Island (off eastern Australia); ranges southern Pacific Ocean
Formerly considered conspecific with Collared Petrel.
Habitat
Breeds near the coast usually on islands, spends the rest of its time at sea.
Behaviour
Breeding
Breeding displays seems to involved birds calling from the ground at night as well as nightly display flights over breeding areas.
Diet
Poorly documented, but apparently consists mostly of squid and small fish.
References
Clements, J. F., T. S. Schulenberg, M. J. Iliff, S. M. Billerman, T. A. Fredericks, B. L. Sullivan, and C. L. Wood. 2019. The eBird/Clements Checklist of Birds of the World: v2019. Downloaded from http://www.birds.cornell.edu/clementschecklist/download/
Avibase
Birdforum thread discussing the new subspecies in posts 9-?
Handbook of the Birds of the World Alive (retrieved May 2014)
Recommended Citation
External Links