Necrosyrtes monachus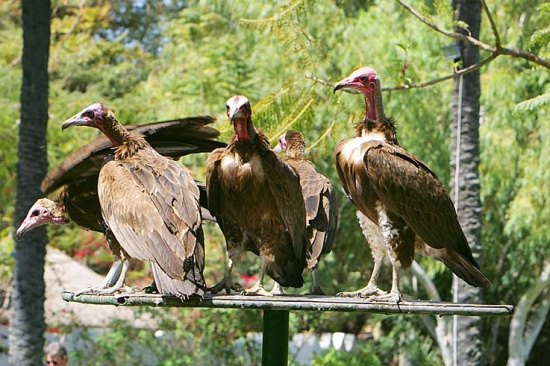 Identification
Adult mainly brown with reddish neck and head, thin, long bill. White is often visible on upper breast and thighs. In flight looks very dark.
Juvenile similar but darker, especially in the head.
Distribution
Africa south of the Sahara
Taxonomy
Habitat
Open savanna and semi-desert, also woodlands and in many areas found in close proximity to towns and villages.
Behaviour
Nests singly in trees, rarely on rocks or buildings.
References
Clements, JF. 2010. The Clements Checklist of Birds of the World. 6th ed., with updates to December 2010. Ithaca: Cornell Univ. Press. ISBN 978-0801445019. Spreadsheet available at http://www.birds.cornell.edu/clementschecklist/Clements%206.5.xls/view
Recommended Citation
External Links