This article is incomplete.
This article is missing one or more sections. You can help the BirdForum Opus by expanding it.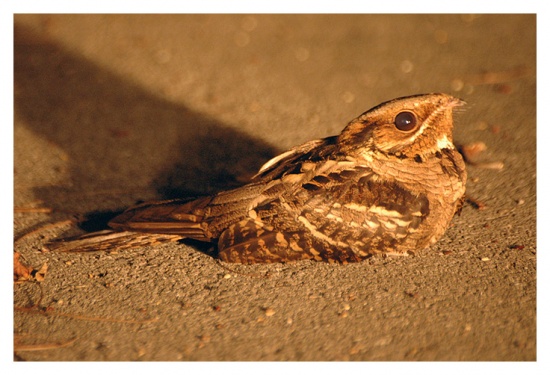 Caprimulgus asiaticus
Identification
24cm. Variegated buff and brown plumage, plain tail, buff rear neck, and boldly marked shoulder feathers. It has a white patch on each wing. Like other nightjars, it has a wide gape, long wings, soft downy plumage and nocturnal habits. Its call is a loud repetitive chuk-chuk-chuk-chuk.
Distribution
Taxonomy
Habitat
Open woodland, scrub, and cultivation.
Behaviour
Nocturnal. No nest is made;2 marbled eggs are placed upon the bare ground; the brooding bird, sitting closely, is their best protection.
Diet includes moths.
External Links