Charadrius pecuarius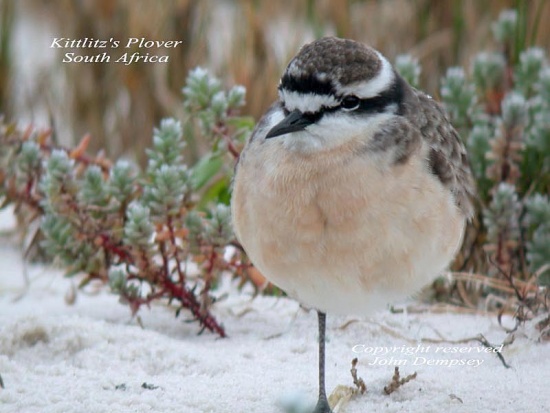 Identification
14-16 cm long. Grey-brown back, crown and wings, orange breast shading to white on the lower belly, and long dark grey legs. The forehead and throat are white, with black lores and a black frontal bar.
Distribution
Sub-Saharan Africa, Madagascar, and the Nile delta.
Taxonomy
A monotypic species.
Some authorities recognize three subspecies; nominate pecuarius, allenbyi, and tephricolor.
Habitat
Short grass or mud near open water.
Behaviour
It forages for food on open dry mud and short grass, usually close to water. Diet includes insects, earthworms, crustaceans, molluscs and other invertebrates.
External Links