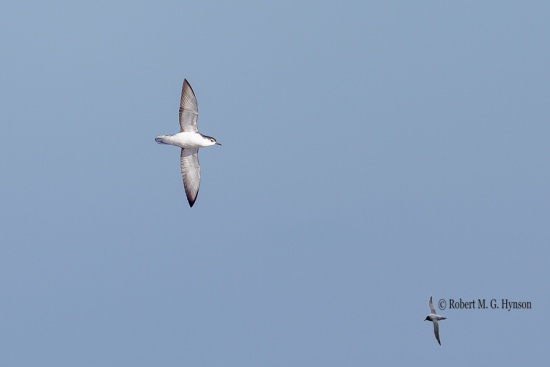 Puffinus assimilis
Identification
25-30cm

Very dark upperparts
Pale area on upperside of secondaries, more so on worn birds
White underparts
Underwing very white with thinner black trailing edge than similar species
Wings shorter and rounder than similar species; does not reach tip of tail on resting bird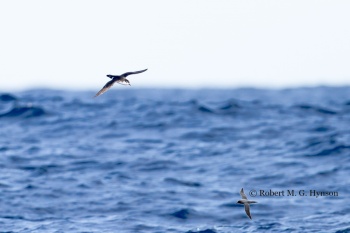 Body relatively longer than similar species
White cheeks extend up to sides of crown encircling dark eye (this is true for forms from Australia, but for example not for elegans that have black sides of head)
Rounded head
Dark peak reaching slightly down into the white underside behind head
Slim bill shorter than similar species
Legs and feet pale blue
In flight on a calm day may remind of a smaller Alcid.
Similar Species
Manx Shearwater, Audubon's Shearwater, Macaronesian Shearwater, and Townsend's Shearwater.
Distribution
Oceanic wanderers with breeding centres in the Southern Oceans around Australia and New Zealand.
Taxonomy
Clements[1], Gill and Donsker[2] and Dickinson[3] don't completely agree on the taxonomic treatment of this species.
The first two have split both Subantarctic Shearwater and Macaronesian Shearwater from this species (the latter split into Barolo Shearwater and Boyd's Shearwater). Dickinson however has followed Austin and others and has transferred baroli and boydi to Audubon's Shearwater. myrtae was also formerly included as subspecies in Little Shearwater but then transferred to Newell's Shearwater and later accepted as full species Rapa Shearwater.
Subspecies
5 subspecies recongized:[1]
Islands off south-west Australia (Abrolhos Islands to Récherche Archaepelago)
Norfolk and Lord Howe islands
Islets off north-east coast of North Island (New Zealand)
Habitat
Breeds on islands and coastal cliffs, otherwise pelagic.
Behaviour
Flight
Often holds head up. Quick wingbeats.
Breeding
Nests are made in burrows, in small colonies.
Diet
Diet includes fish and molluscs.
References
Clements, J. F., T. S. Schulenberg, M. J. Iliff, S. M. Billerman, T. A. Fredericks, B. L. Sullivan, and C. L. Wood. 2019. The eBird/Clements Checklist of Birds of the World: v2019. Downloaded from http://www.birds.cornell.edu/clementschecklist/download/
Gill, F, D Donsker, and P Rasmussen (Eds). 2020. IOC World Bird List (v 10.2). Doi 10.14344/IOC.ML.10.2. http://www.worldbirdnames.org/
Dickinson, EC, ed. 2014. The Howard and Moore Complete Checklist of the Birds of the World. 4th ed. Princeton: Princeton Univ. Press. ISBN 978-0956861122
Paper by Austin et al. (2004) describing phylogeny of small shearwaters
Collins Bird Guide ISBN 0 00 219728 6
Beaman, M., S. Madge, K.M. Olsen. 1998. Fuglene i Europa, Nordafrika og Mellemøsten. Copenhagen, Denmark: Gads Forlag, ISBN 87-12-02276-4
Pizzey, G. & Knight, F. 1997. Birds of Australia (Collins Field Guide). HarperCollins Publishers, London. ISBN 0-00-220132-1
Alvaro Jaramillo. 2003. Birds of Chile. Princeton Field Guides. ISBN 0-691-11740-3
Recommended Citation
External Links