Ploceus luteolus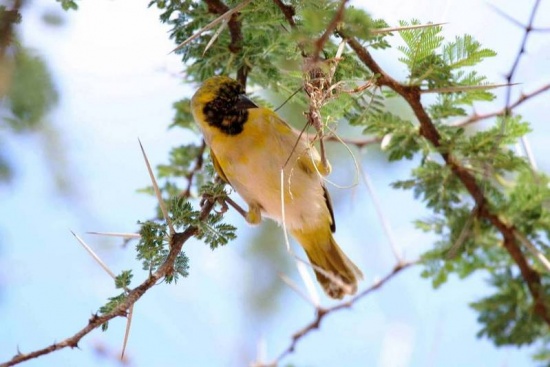 Identification
Small (approx. 11 cm)
Breeding male has a large, black mask. Mantle streaked dusky.
Distribution
Africa:
Between 7°N and 17°N with Ethiopia, Uganda, western Kenya (west of the Rift Valley mostly north of the Equator) and north-western Tanzania at the eastern edge of its range.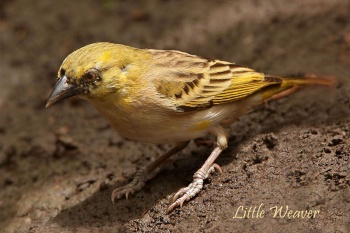 Taxonomy
This is a monotypic species[1].
Subspecies kavirondensis is not recognised by all authorities[1].
Habitat
Acacia savanna and woodland.
Behaviour
Unlike many other Ploceus weavers it tends to be solitary although it does sometimes occur in small groups.
Breeding
Its nest is very small.
References
Clements, JF. 2009. The Clements Checklist of Birds of the World. 6th ed., with updates to December 2009. Ithaca: Cornell Univ. Press. ISBN 978-0801445019.
Avibase
Recommended Citation
External Links