This article is incomplete.
This article is missing one or more sections. You can help the BirdForum Opus by expanding it.
Automolus infuscatus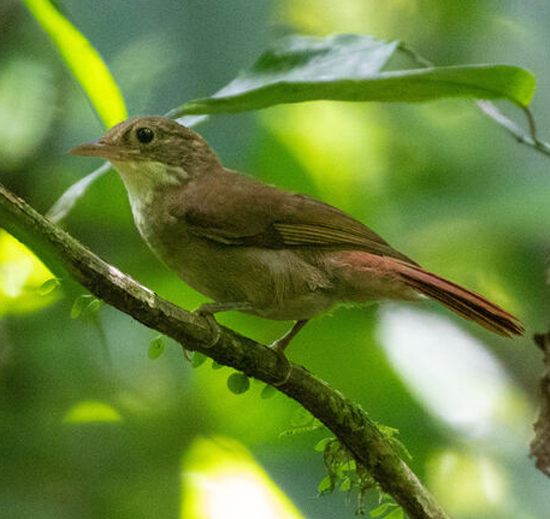 Identification
Medium-sized foliage gleaner, distinguished from the various similar species that occur in the Amazon by the combination of a white throat, brown wings and the absence of a marked superciliary.
Distribution
Bolivia, Brazil, Colombia, Ecuador, French Guiana, Guyana, Peru, Suriname, and Venezuela.
Taxonomy
Habitat
Moist lowland forests.
Behaviour
Usually forages in the understorey, often with mixed-species flocks.
External Links