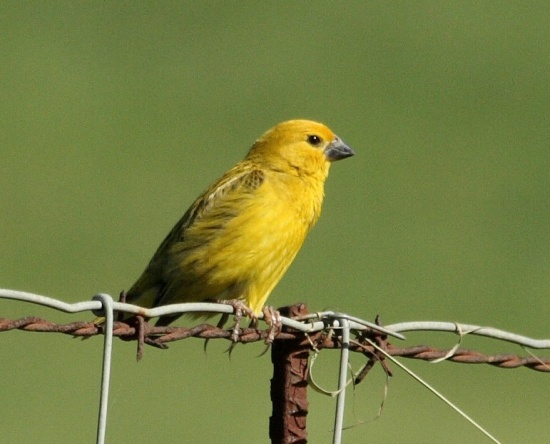 Alternative names: Cuckoo Weaver; Cuckoo Finch
Anomalospiza imberbis
Identification
Dark, stout bill is distinctive. A small, weaver-like bird with a dark, short, stubby bill and short tail. Sexually dimorphic.
Distribution
Sub-Saharan Africa
Taxonomy
Recent morphological and molecular evidence indicates placement in the Viduidae.
There are two subspecies:
A. i. imberbis from Ethiopia to South Africa; and
A. i. butleri from West Africa to Sudan and Zaire.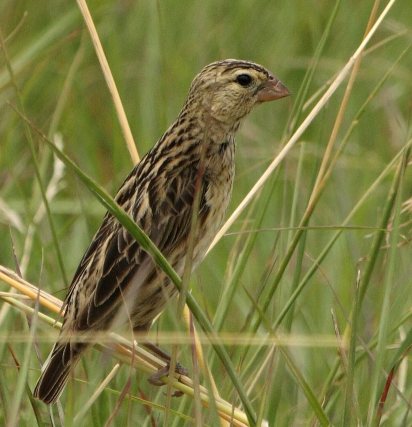 Habitat
Grasslands, wetlands and croplands.
Behaviour
Resident in much of its range, but a breeding migrant in Zimbabwe and South Africa. Uncommon nomad, following rains. Eats seeds and insects. A brood parasite; hosts are Prinia and Cisticola species.
References
Fry H, Keith S,Woodcook M & Willis I. 2004. Birds of Africa: Sparrows to Buntings Vol VII. Princeton University Press. ISBN 0713665319
External Links