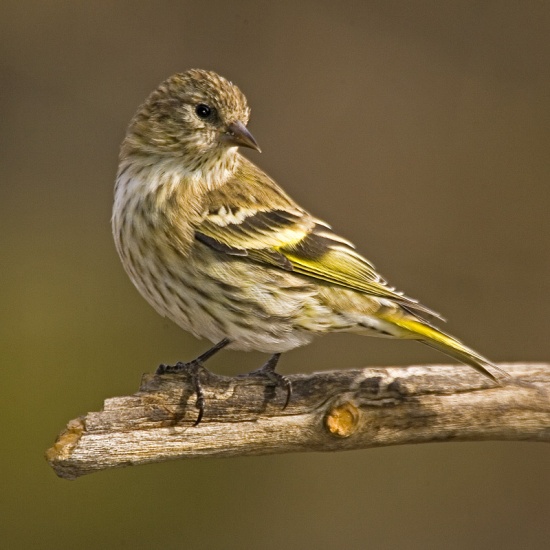 Spinus pinus
Carduelis pinus
Identification
11-14 cm (4.3-5.5 in)
Short, forked tail
Long, pointed wings
Long, slender bill
Brown body with heavy streaking
Yellow wing and tail patches
Male
Bright yellow wingbars
Distribution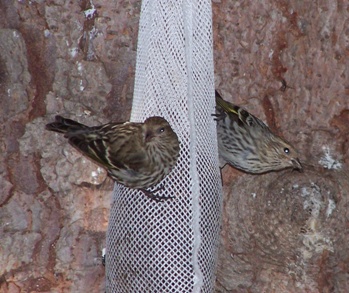 Canada, Alaska and northern parts of the United States, occasionally travelling much further south in cold winters. They have been observed in Texas during the 2008-2009 winter.
Taxonomy
Formerly placed in genus Carduelis.
Subspecies[1]
Habitat
Coniferous and deciduous forests, woodlands, parks, shade trees near human habitation, alder thickets, and brushy pastures.
Behaviour
Diet
Includes seeds, plant parts and some insects.
Breeding
The female builds a large, shallow cup of twigs, grass, bark strips, rootlets, leaves, and lichen, lined with moss, plant down, hair, and feathers. 3 to 4 eggs are laid and incubated by the female for about 13 days. She is fed by the male. The young leave the nest after 13 to 17 days, and the parents continue to feed the young for about three more weeks.
References
Recommended Citation
External Links
Search for scientific name Carduelis pinus:
Search for scientific name Spinus pinus: