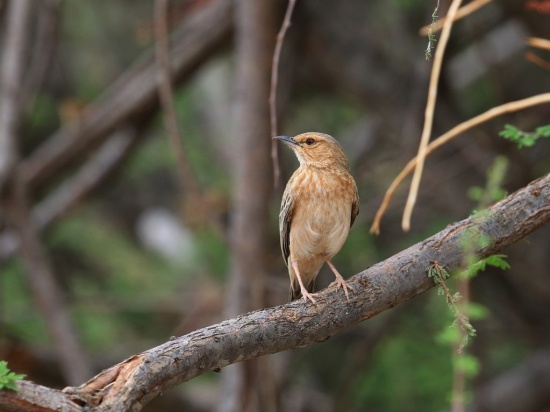 Calendulauda poecilosterna
Mirafra poecilosterna
Identification
15–16 cm (6-6¼ in); a pipit-shaped lark
Similar Species
Similar in build and habit to the Fawn-coloured Lark but it lacks the broad white supercilliary stripe and is altogether paler with a noticeably grey crown.
Distribution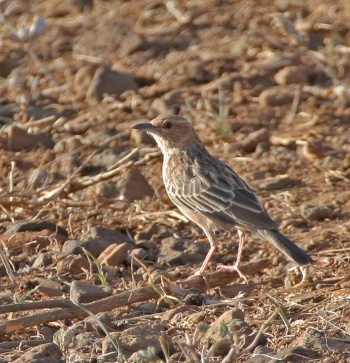 Africa: found in savannas from southern Ethiopia to Kenya, eastern Uganda and northern Tanzania.
Taxonomy
This is a monotypic species[1].
Formerly placed in genus Mirafra.
Habitat
They are found in arid savanna and scrub areas.
Behaviour
Diet
Their main diet consists of insects, mostly termites. They also eat seeds. They forage on the ground singly or in pairs.
Vocalisation
The use exposed branches or the tops of bushes to sing.
References
Clements, J. F., T. S. Schulenberg, M. J. Iliff, D. Roberson, T. A. Fredericks, B. L. Sullivan, and C. L. Wood. 2015. The eBird/Clements checklist of birds of the world: v2015, with updates to August 2015. Downloaded from http://www.birds.cornell.edu/clementschecklist/download/
Handbook of the Birds of the World Alive (retrieved July 2016)
Recommended Citation
External Links