Hirundapus celebensis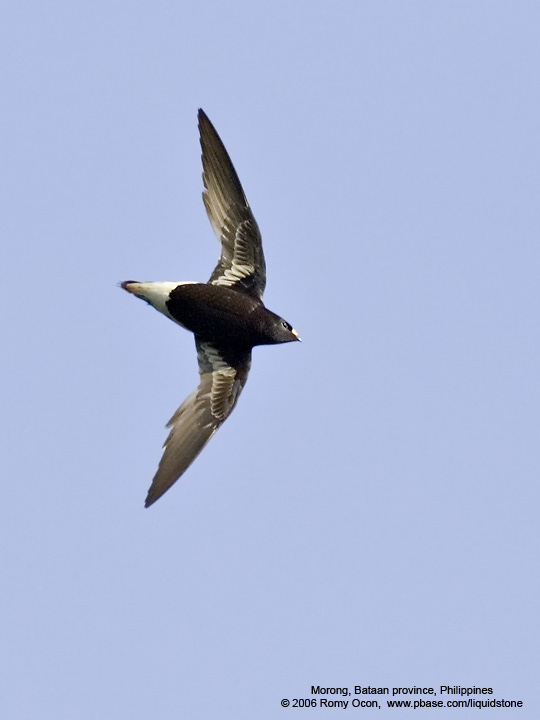 Identification
25 cm (10 inches) long and weighing from 170 to 203 grams (6-7.2 oz). These birds are black with a white loral marking. It has a white horseshoe shaped marking on its underside. It has no throat patch.
Distribution
Northeastern Sulawesi through the Philippines.
Taxonomy
This species is monotypic[1]
Habitat
Forests and open country. They may found in the lowlands or in hills, from 150-2000 m (500-6600 ft) high in elevation.
Behaviour
It is usually found in groups of 20 birds or more.
References
Clements, JF. 2008. The Clements Checklist of Birds of the World. 6th ed., with updates to December 2008. Ithaca: Cornell Univ. Press. ISBN 978-0801445019.
External Links