This article is incomplete.
This article is missing one or more sections. You can help the BirdForum Opus by expanding it.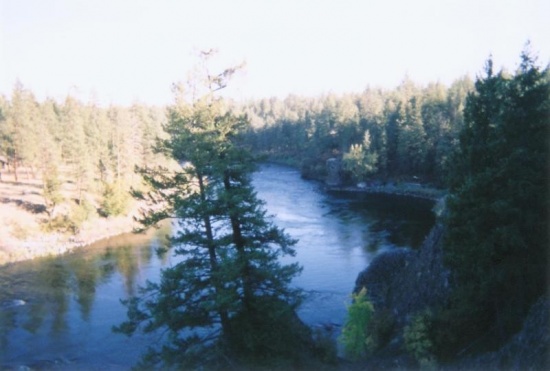 Overview
The Bowl and Pitcher area offers wooded trails at very close proximity to the Spokane river.
Birds
Notable Species
Species seen so far: White-breasted Nuthatch, Cliff Swallow
Check-list
Birds you can see here include:
To do
Other Wildlife
To do
Site Information
History and Use
Donated land from the local community and Washington Water Power in 1933/34, mostly in the Bowl and Pitcher area formed the beginning of this State Park. 1
Areas of Interest
To do
Access and Facilities
Opening hours:2 Summer: 6:30 to dusk. Winter: 8 a.m. to dusk.
Contact Details
To do
References
External Links
Content and images originally posted by traowyn
Reviews
Michael W's review
Riverside State Park is a great place. Open pine woods and fir-covered slopes straddle the Spokane River. A variety of species can be found in the park. White-throated Swifts buzz overhead along with Violet-green and Cliff Swallows. 2 Chickadees, kinglets, and 3 nuthatches are seen, as well as several species of woodpeckers. Black-backed Woodpeckers bred in the park for a couple years after a large burn, but they have since left. Lark Sparrows are sometimes found as well.
The river hosts Common and Hooded Mergansers, Common Goldeneyes, geese, etc, while Belted Kingfishers hunt along the banks. Bald Eagles aren't a rare sight in the winter.
Pros