Alternative names: Red-chested Sparrowhawk; Rufous Sparrowhawk
Accipiter rufiventris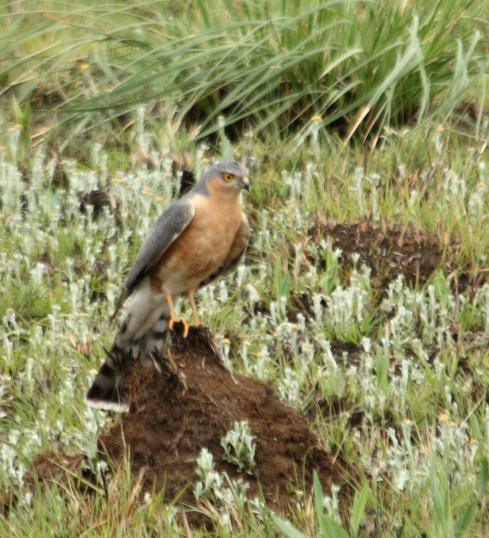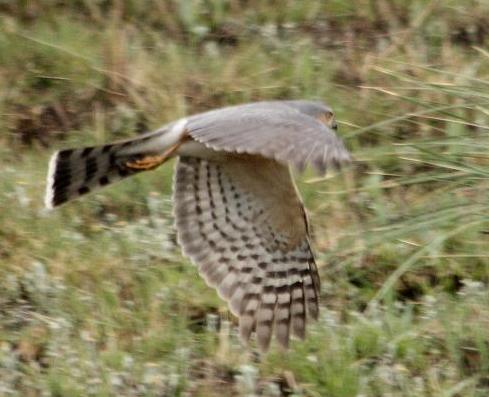 Identification
Length: 29-36 cm. Females (200 g) larger than males (120 g). In southern Africa, the unmarked rufous underparts are diagnostic. Upperparts slate grey, head appears hooded.
Distribution
Fragmented populations in eastern Africa from Ethiopia to South Africa.
Taxonomy
Two subspecies:1
Montane forests of Kenya and eastern Zaire to South Africa
Highland forests of Ethiopia
Habitat
Afromontane forest or stands of alien trees with adjacent grassland or fynbos.
Behaviour
Solitary or in pairs. Generally inconspicuous, spending much time perched high in trees. Hunts mainly for small birds over open country.
References
Clements JF. 2007. The Clements Checklist of Birds of the World. 6th ed., with updates to October 2008. Cornell University Press. ISBN 9780801445019
External Links