Harpagus diodon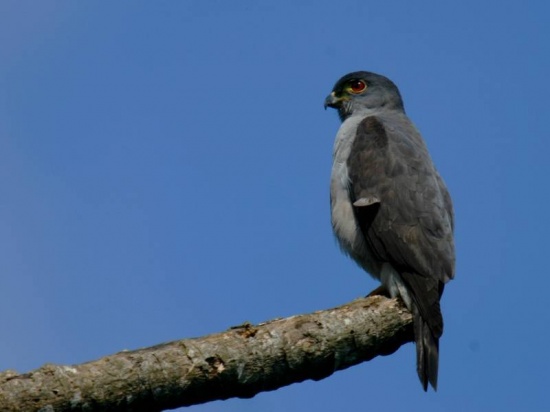 Identification
29–35 cm (11½-13¾ in); shortish wings and a longish tail
Slate-grey upperparts
Pale-grey underparts
Rufous thighs
Rufous wing-linings
Similar Species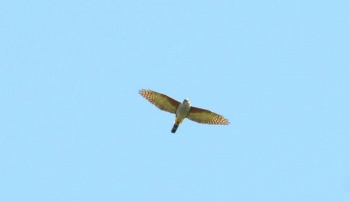 Double-toothed Kite is a big cause of misidentification.
Distribution
South America: from the Guianas south to eastern Bolivia, Paraguay, southern Brazil and northern Argentina.
Taxonomy
Habitat
Primary lowland rain forests.
Behaviour
Diet
The diet consists mostly of insects, particularly cicadas, small birds and lizards.
Movements
This seems to be a migrant breeding in austral summer in Atlantic Forest of Brazil as well as in eastern Bolivia (cerrado areas) and vacating the southernmost part of this range in austral winter which is spent in Amazonian areas.
References
Clements, J. F., T. S. Schulenberg, M. J. Iliff, D. Roberson, T. A. Fredericks, B. L. Sullivan, and C. L. Wood. 2017. The eBird/Clements checklist of birds of the world: v2017, with updates to August 2017. Downloaded from http://www.birds.cornell.edu/clementschecklist/download/
Handbook of the Birds of the World Alive (retrieved Dec 2017)
Avibirds
Areta and Juhant writing in Ibis
Recommended Citation
External Links