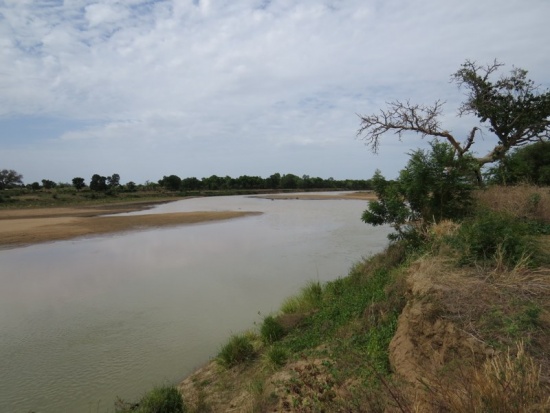 Overview
Sapeliga (or Sapelinga) is a village close to the White Volta in the Upper East Region of Ghana. It's close to the border with Burkina Faso.
Birds
Notable Species
This is probably the best place in Ghana to see Egyptian Plover.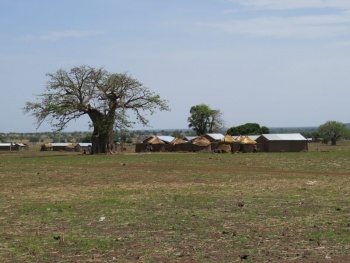 Check-list
Birds you can see here include:
Long-tailed Cormorant, Cattle Egret, Black-headed Heron, Hamerkop, White-faced Whistling-Duck, Yellow-billed Kite, Gabar Goshawk, Shikra, Grasshopper Buzzard, Egyptian Plover, Spur-winged Plover, Common Sandpiper, African Skimmer, Black-billed Wood Dove, Speckled Pigeon, African Mourning Dove, Vinaceous Dove, Western Grey Plantain-eater, Levaillant's Cuckoo, Red-chested Cuckoo, Dideric Cuckoo, African Palm Swift, White-rumped Swift, Little Swift, Common Swift, Northern Carmine Bee-eater, Little Bee-eater, Abyssinian Roller, Northern Red-billed Hornbill, African Grey Hornbill, Yellow-fronted Tinkerbird, Greater Honeyguide, Barn Swallow, Common Bulbul, Common Redstart, Tawny-flanked Prinia, Pale Flycatcher, Scarlet-chested Sunbird, Yellow-billed Shrike, Fork-tailed Drongo, Piapiac, Pied Crow, Chestnut-bellied Starling, Yellow-billed Oxpecker, Northern Grey-headed Sparrow, Bush Petronia, White-billed Buffalo-Weaver, Speckle-fronted Weaver, Little Weaver, Red-winged Pytilia, Bar-breasted Firefinch, Red-billed Firefinch, Red-cheeked Cordon-bleu, Yellow-fronted Canary, Gosling's Bunting
Site Information
History and Use
Like other parts of the Upper East region the area around Sapeliga is densely populated and heavily over-used.
Areas of Interest
The shore of the White Volta east of Sapeliga is the place to see Egyptian Plover. Look out on the shore or in the fields. A small walk down the river may be worthwile.
Access and Facilities
Sapeliga can be reached in about two to three hours from Bolgatanga. Take the road to Bawku from Bolgatanga and turn left about 2km before you cross the White Volta and follow the road to Sapeliga. Turn right in Sapeliga until you reach the river.
There are some security issues along the road from Bolgatanga to Bawku. Don't drive at night and take some local guides with you. Also enquire in Sapeliga for permission to visit the place at the river.
Accomodation can be found in Bolgatanga.
External links