This article is incomplete.
This article is missing one or more sections. You can help the BirdForum Opus by expanding it.
Alternative names: Sula Barn Owl; Sula Island Masked-Owl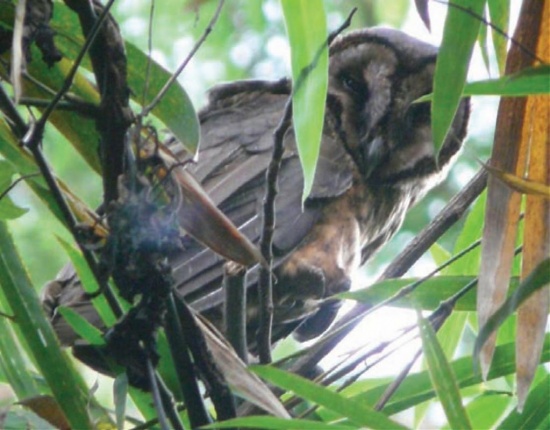 Tyto nigrobrunnea
Identification
31-32 cm. Female - dark brown upperparts with lines of small white spots, dark and unbarred wings, secondaries with whitish tips, brown tail with three dark bars. Golden-brown underparts, spotted and vermiculated black. Black iris.
Scarce.
Distribution
Sula Islands, Maluku, Indonesia.
Taxonomy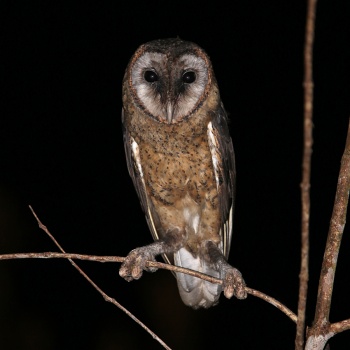 Habitat
Forests.
Behaviour
References
Clements, JF. 2009. The Clements Checklist of Birds of the World. 6th ed., with updates to December 2009. Ithaca: Cornell Univ. Press. ISBN 978-0801445019.
External Links