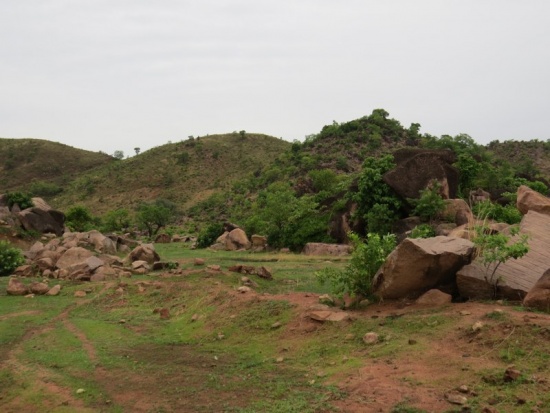 Overview
Tongo Hills are granite hills south of Bolgatanga in the Upper East region of Ghana.
Birds
Notable Species
Fox Kestrel can easily be seen here.
Check-list
Birds you can see here include:
Cattle Egret, Hamerkop, Yellow-billed Kite, Fox Kestrel, Speckled Pigeon, African Palm Swift, White-rumped Swift, Little Swift, Little Bee-eater, Rufous-crowned Roller, Abyssinian Roller, Red-rumped Swallow, Familiar Chat, Mocking Cliff Chat, Rock-loving Cisticola, Scarlet-chested Sunbird, Piapiac, Purple Glossy Starling, Bronze-tailed Glossy Starling, Gosling's Bunting
Site Information
History and Use
The area is heavily grazed and densely populated.
Areas of Interest
Watch out for Rollers and other open country birds on the way to Tongo. At Tongo Hills most birds can easily bee seen from or near the road.
Access and Facilities
The road to Tongo leaves the main road to Bolgatanga approximately 8kms south of Bolgatanga. Follow the road until you reach Tongo and turn right (signed) to Tongo Hills. Drive up the hills and start watching around for Chats, Kestrels and Cisticolas.
External Links