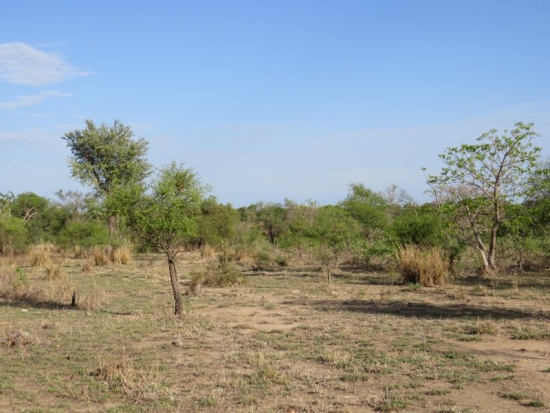 Overview
Tono dam is an artifical lake about 35kms west of Bolgatanga in the Upper East region of Ghana.
It's a good places to see many savanna species in Ghana.
Birds
Notable Species
Many open country species can be found in the scrub south of Tono dam. Four-banded Sandgrouse can be found rather easily.
Check-list
Birds you can see here include:
Reed Cormorant, Cattle Egret, Hamerkop, White-faced Whistling-Duck, Dark Chanting Goshawk, Grey Kestrel, Double-spurred Francolin, Collared Pratincole, African Wattled Lapwing, Spur-winged Plover, Four-banded Sandgrouse, Black-billed Wood Dove, Namaqua Dove, Speckled Pigeon, Vinaceous Dove, Laughing Dove, African Cuckoo, Senegal Coucal, Little Swift, Little Bee-eater, Rufous-crowned Roller, Abyssinian Roller, Broad-billed Roller, Black Scimitarbill, Northern Red-billed Hornbill, African Grey Hornbill, Vieillot's Barbet, Bearded Barbet, Grey Woodpecker, Wire-tailed Swallow, Barn Swallow, Common Bulbul, Whinchat, Senegal Eremomela, Northern Crombec, Singing Cisticola, Zitting Cisticola, Tawny-flanked Prinia, Yellow Penduline-Tit, Beautiful Sunbird, Scarlet-chested Sunbird, Black-crowned Tchagra, Brubru, Pied Crow, Purple Glossy Starling, Long-tailed Glossy Starling, Chestnut-bellied Starling, Northern Red Bishop, Black-winged Bishop, Black-rumped Waxbill, Red-cheeked Cordon-bleu, Bronze Mannikin, African Silverbill
Site Information
History and Use
Tono dam is used for irrigation purposes.
Areas of Interest
The shore line can be interesting. Most species can be found in the scrub south of the dam. Cross the dam and a concrete drain. Explore the area south of the track. Early morning or late afternoon are the best times.
Access and Facilities
Drive from Bolgatanga to Navrongo and turn left there. About 2km later turn right to Tono dam. Navrongo can be reached by public transport (busses from Bolgatanga).
External Links