Alternative names: Black-shouldered Lapwing; White-crowned Lapwing; White-crowned Plover; White-headed Plover; White-crowned Wattled Plover
Vanellus albiceps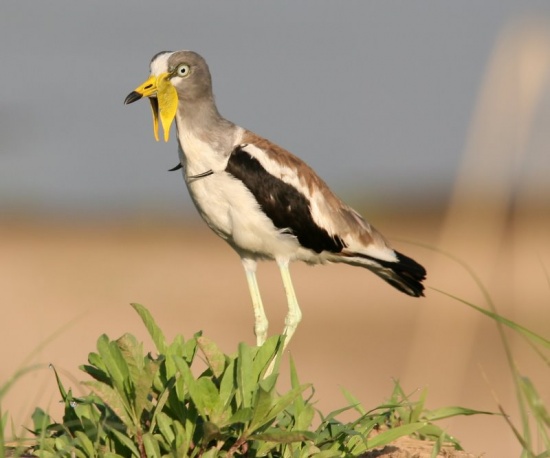 Identification
Wings and tail are patterned in black and white, brown back, white underparts, mainly grey head with a white crown and foreneck. The eyering, facial wattles and legs are yellow. Females, males and young birds are similar in plumage.
Distribution
Sub-Saharan Africa.
Taxonomy
A monotypic species.
Habitat
Sandy riverbanks.
Behaviour
It breeds on exposed sand or shingle near rivers. 2-3 eggs are laid in a ground scrape.
The diet includes insects and other small invertebrates.
External Links