This article is incomplete.
This article is missing one or more sections. You can help the BirdForum Opus by expanding it.
Alternative name: Eastern Pied Wheatear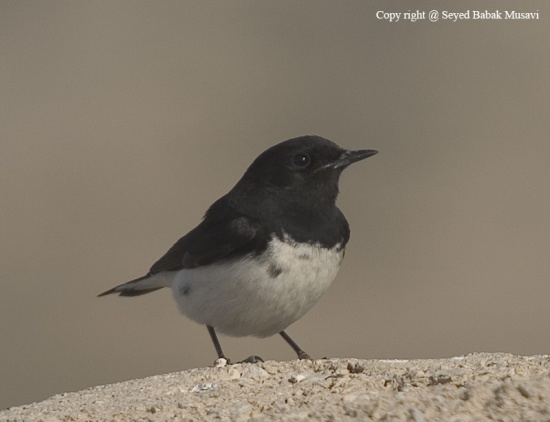 Oenanthe picata
Identification
15cm

Similar Species
A thread discussing identification of this species from Hume's Wheatear is found here.
Distribution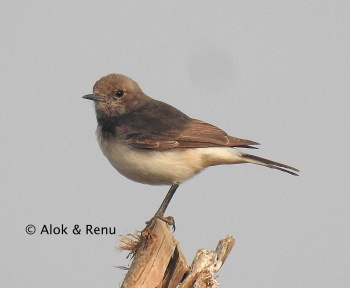 Middle East and Asia:
Middle East: Israel, Arabian Peninsula, Oman, United Arab Emirates, southern Iran
Asia: Turkestan, Kazakhstan, Uzbekistan, Turkmenistan, Tajikistan, Afghanistan, China, Tibet, Nepal, Pakistan, northern India
Taxonomy
This species is often considered monotypic [1], but some sources have up to three subspecies listed, including capistrata and opistholeuca.
Habitat
Deserts, cultivated areas, woodland, grassland and shrubland.
Behaviour
References
Clements, JF. 2009. The Clements Checklist of Birds of the World. 6th ed., with updates to December 2009. Ithaca: Cornell Univ. Press. ISBN 978-0801445019.
Avibase
BF Member observations
Recommended Citation
External Links