Bubo lacteus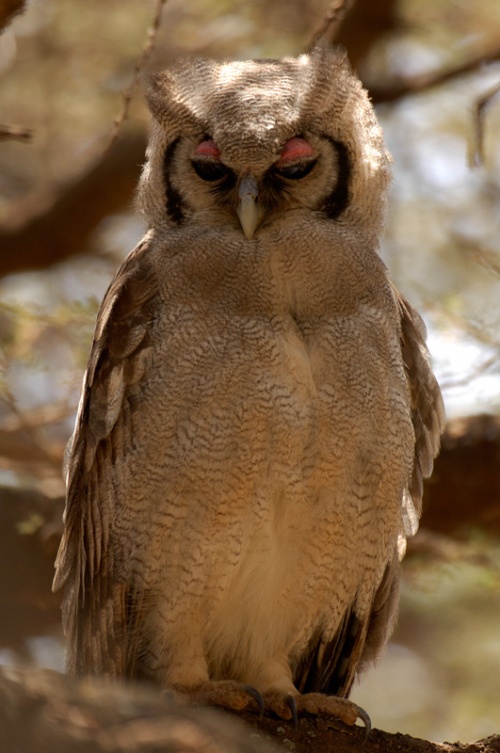 Identification
66–75 cm. White oval disk face with a black border, pink eyelids, orange eyes and two feather tufts on their ears. Dark brown on top and light grey below.
Distribution
Sub-Saharan Africa.
Taxonomy
Monotypic.[1]
Habitat
Savanna and woodland; often in large trees near streams and rivers.
Behaviour
Nocturnal.
The diet includes hares, mongoose and small game animals, Great White Egret, Grey Heron and Secretary Bird. They are one of the very few birds to feed on hedgehogs.
Breeding takes place from March to September. Two eggs are laid and incubated by the female for 38 days. She remains on the nest for the entire incubation period while the male hunts for food for both of them. The chicks fledge at nine weeks but may remain with the parents for up to three months.
References
Clements, JF. 2008. The Clements Checklist of Birds of the World. 6th ed., with updates to December 2008. Ithaca: Cornell Univ. Press. ISBN 978-0801445019.
Recommended Citation
External Links