This article is incomplete.
This article is missing one or more sections. You can help the BirdForum Opus by expanding it.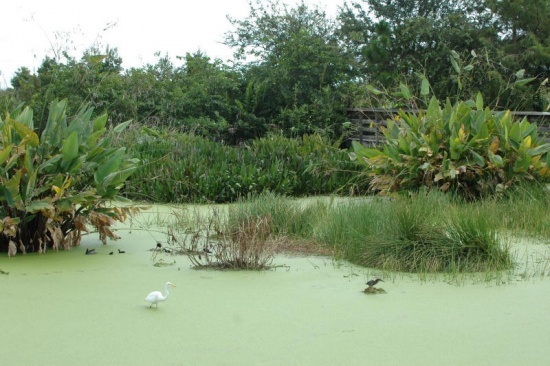 Overview
Palm Beach, Florida. Artificial wetland created to naturally filter wastewater from the Palm Beach Water Treatment Facility nextdoor.
Birds
Notable Species
To do
Rarities
To do
Check-list
Birds you can see here include:
To do
Other Wildlife
-alligators-always seen -fresh water turtles, various species-always seen -bobcats-occassionally seen, especially early or late in the day, generally along the dikes -rabbits-commonly seen
Site Information
History and Use
To do
Areas of Interest
To do
Access and Facilities
Lovely views of many wetland species. Boardwalk trails. Open dawn to dusk 7 days a week, free admission.
Contact Details
To do
External Links

Content and images originally posted by janine13
Reviews
janine13's review
Pros
Excellent viewing of herons
egrets
coots
moorhen
bittern
anhinga
gallinule.... many many more.
Cons
Plenty of noisy people use it as a "fitness trail" on weekends.
Limeybirder's review
Stunning views of some of the states common water birds. Still the best views I have had of Sora at this site and in good numbers. A reliable site to see the resident pair of Bobcats especially at dawn and dusk.
Pros
great place for photography
Cons
busy with loud tourists from 9am onwards especially weekends
Avi's review
Pros
In addition to others' comments
I would add that when we have been there in mid to late February there have been some excellent views of some of the larger birds nesting
including chicks on the nests.
Cons
Can be crowded on the boardwalks; if possible avoid weekends and "Presidents' Week"
which is the nine-day period (Saturday through the following Sunday) that incorporates the Washington's Day federal holiday.