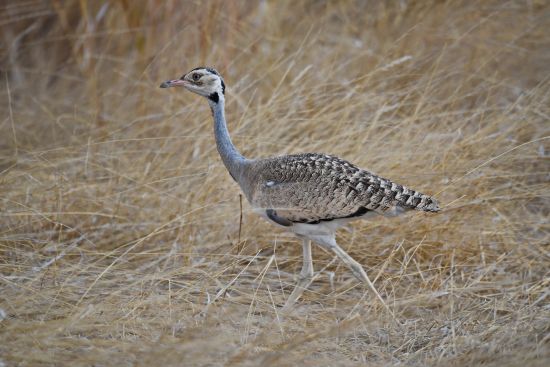 Eupodotis senegalensis
Includes: Barrow's Korhaan
Identification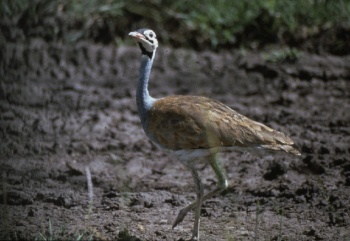 Males and females both show the distinctive white belly but can be distinguished by their facial markings - the male has a black line bordering the crown and a black stripe below the eye.
Distribution
Sub-Saharan Africa from about 17°N to 17°S and further south into eastern South Africa.
Taxonomy
Subspecies1
Habitat
Prefers grassland with scattered shrub cover.
Behaviour
Usually seen in pairs or family groups.
References
Clements, JF. 2008. The Clements Checklist of Birds of the World. 6th ed., with updates to December 2008. Ithaca: Cornell Univ. Press. ISBN 978-0801445019.
Gill, F, M Wright and D Donsker. 2009. IOC World Bird Names (version 2.0). Available at http://www.worldbirdnames.org/.
Sibley, CG and BL Monroe. 1996. Birds of the World, on diskette, Windows version 2.0. Charles G. Sibley, Santa Rosa, CA, USA.
External Links
GSearch checked for 2020 platform.